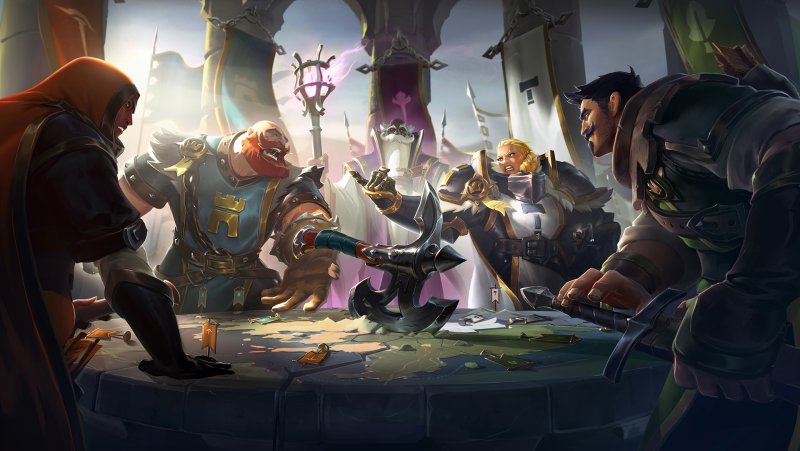 Merlyn
On July 31, the Merlyn update - the fourth major post-release content update for Albion Online - goes live.
This update brings new life to the Royal Continent, with the all-new Faction Warfare system open to players of all levels. Sign up with a recruiter in your chosen city, then set out into the open world to gather resources, claim outposts, rise through the ranks, and earn unique rewards. Merlyn also brings a complete redistribution of open-world resources, with enchanted resource nodes now much more prevalent near the Royal Cities, alongside crafting and refining bonuses to reward industrious transporters. The Marketplace UI is completely reworked to offer a more streamlined experience, and a new overcharge system brings an exciting update to combat in Albion. Merlyn also brings new and updated dungeons, new costumes and trophies, weapon and armor updates, and numerous other improvements.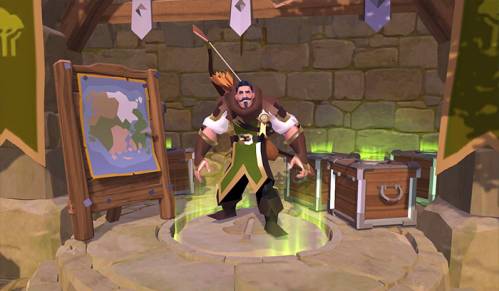 FACTION WARFARE
Faction Warfare has come to the Royal Continent! Sign up with one of the five faction recruiters and gain access to a vast array of new opportunities.Venture into the wilds of Albion, participate in open-world warfare, and earn faction points that can be spent in exclusive stores. But beware: the other cities will not give up their riches and outposts without a fight, and engaging hostile faction members offers both tremendous risks and huge rewards.
View more
View less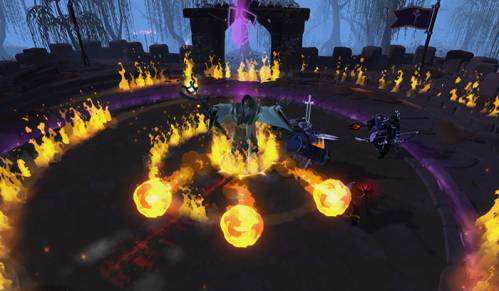 OUTPOSTS AND TRADING
Capturable faction outposts exist throughout the Royal Continent. Taking them down means defeating unique bosses, which have their own special powers and strengths as well as their own individual personalities.Players can also run trade caravans through the open world to gain faction resources. Trade routes lead deep into hostile enemy territory, meaning the risks are high, and stealth and creativity are essential.
View more
View less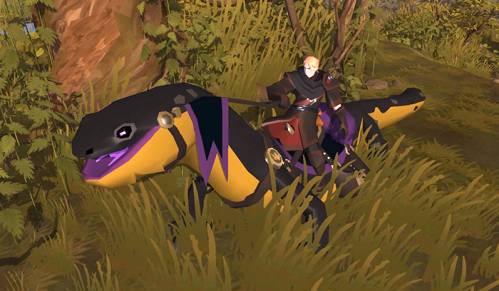 SPECIAL FACTION REWARDS
Faction resources are special resources unique to each Royal city. They are buyable with faction points, and can be used in alternative refining recipes, allowing for the creation of all-new capes with powerful attributes.Each city also has its own unique faction mount that can likewise be bought with faction points. Baby animals can be raised into all-new mounts, each with its own skills and strengths.
View more
View less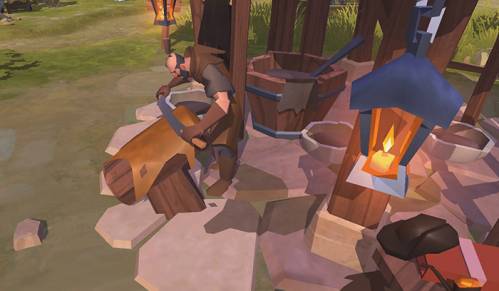 REFINING AND CRAFTING BONUSES
Each city on the Royal Continent now has its own unique refining and crafting bonuses. As the cities have each grown more independent within their own biome, these bonuses are based on materials that are rare for the given biome: for example, refining wood gives a bonus in Fort Sterling due to its scarcity. These bonuses offer new economic opportunities for those who can transport goods through the dangerous wilds of Albion and emerge unscathed.
View more
View less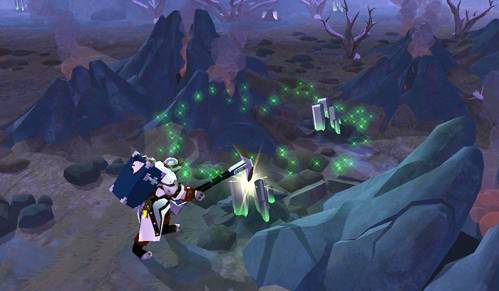 RESOURCE REDISTRIBUTION
Resource distribution has been updated to encourage travel and transport throughout the Royal Continent. The territories around the Royal cities now hold more enchanted resources, providing an excellent source for economic and equipment boosts. And when coupled with the new faction system, gathering these rare materials in the open world offers riches and renown to those brave enough to flag up with a faction before gathering them.
View more
View less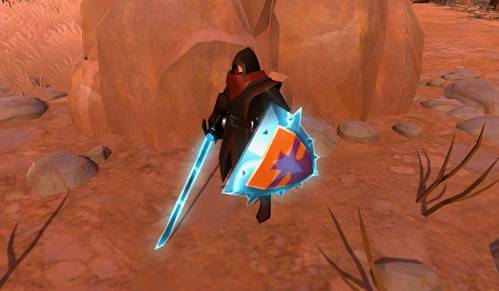 EQUIPMENT OVERCHARGE
Items can now be overcharged during combat, allowing for a limited-time item power boost. This puts players with mid-tier gear on a more even playing ground, but comes at a cost: each overcharged item has a chance of breaking once the charge ends. This new system brings an added dimension of complexity to all sorts of combat in Albion, as well as letting smaller guilds and groups compete with larger ones.
View more
View less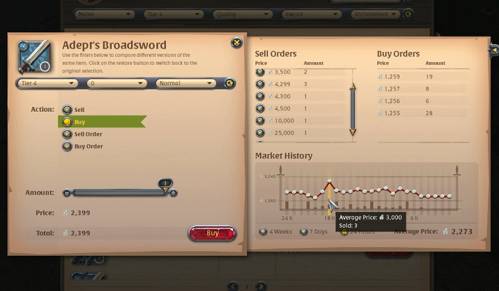 MARKETPLACE UI IMPROVEMENTS
The Marketplace UI has been completely overhauled to offer a much cleaner and more streamlined experience. In addition, two new features are now available when using the Marketplace: a clearer average price display (which is now based on actual sales instead of offers) and in-depth sales history for each item at a given location. These tools will offer greater insight to those looking to grow their fortunes, as well as an overall better Marketplace interface.
View more
View less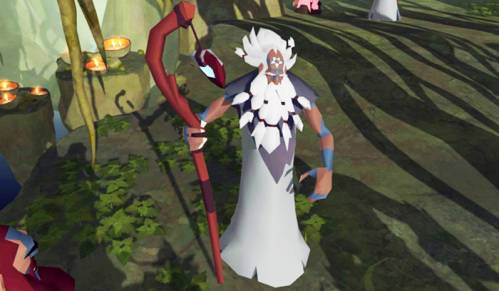 NEW DUNGEON
Merlyn not only brings a redistribution of Outland Dungeons, but also a new T5 Group Dungeon, Stoneroot Caverns, which will be added to the pool of T5 Dungeons throughout the world.Explore a vast network of caves where Keeper druids guard the sapling of an ancient, holy tree. Fight through hordes of scouts and enter the pit to challenge the bloodthirsty chieftain, or face off against an even mightier boss in a massive stone arena.
View more
View less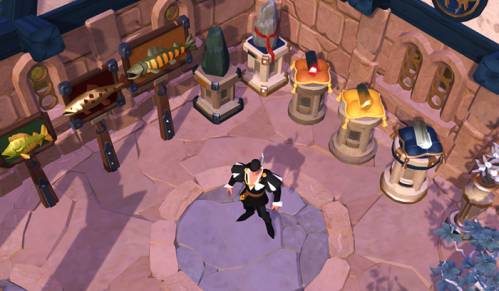 NEW COSTUMES AND TROPHIES
New wedding outfits are available to all players - pick up these unique head, body, foot, and offhand items from the Vanity Merchant in major cities and dress in style!In addition, new laborer trophies, with unique designs based on the different gathering nodes, are now available for all gathering professions.
View more
View less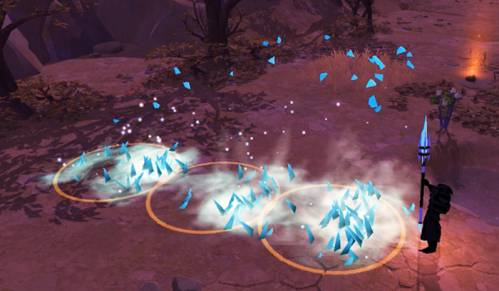 ADDITIONAL IMPROVEMENTS
• Balancing and Skills: The Merlyn update includes numerous balance changes to keep combat in Albion Online fair and vital, plus a new Frost Staff spell and new faction cape spells. • Easier Travel: Small rivers and streams are now passable, allowing easier navigation through the open world. • Additional Improvements: Merlyn brings numerous additional performance, graphical, animation, audio, UI, and localization fixes.
View more
View less
---