Final Beta
The final phase of Albion Online's beta testing is upon us!
Get ready to enter a brand new world, with new continents and biomes to explore. Do you dare to enter The Outlands or do you prefer the relatively safe Royal Islands?
But that's not all, there is also the new reputation system, a revamped item system, the complete rework of Guild vs. Guild feature, and more!
The Final Beta will start on August 1 for Legendary Founders, August 2 for Epic Founders and August 3 for Veteran Founders.
NEW WORLD: ROYAL ISLANDS
The World has gotten an entire new lay-out, with two Royal Islands and a lawless continent called "The Outlands".

The Royal Islands (King's and Queen's Isle) consist of green, yellow and red PvP zones, with resources up to Tier 7, and no guild territories. The Isles are a fairly safe environment for gatherers, crafters and perfect for small scale PvP.
View more
View less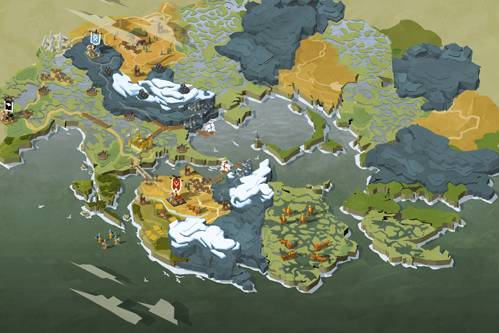 NEW WORLD: THE OUTLANDS
The Outlands are the untamed part of Albion, without the Royal Expeditionary Forces to enforce the law.
Guilds can claim and fight for territory, murdering and plundering as they please. The Outlands are the richest in resources, with regions up to Tier 8, and is highly dangerous. Only hardcore PvP players should travel to this lawless continent.
You can read more about the New World map here.
View more
View less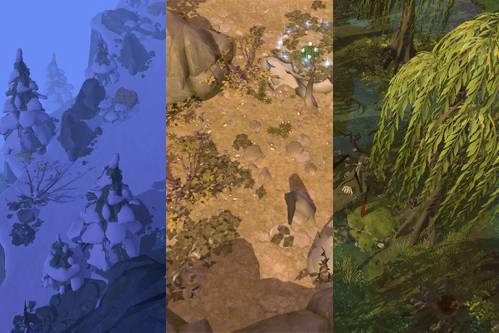 NEW BIOMES
The New World is a very diverse place, with different biomes: Swamps, Steppes and Mountains.

Each biome is unique, both in its aesthetics and resources. Every biome has three resources that appear in it, as well as two factions that reside in them. The more dangerous a zone, the more bleak the biome will appear.

Two additional biomes (Highlands and Forest) will be added throughout the Final Beta.
View more
View less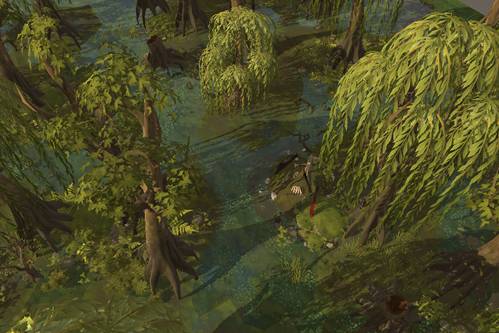 BIOME: SWAMPS
The swamps are a damp and mysterious place, full of trees and water. Some might consider them romantic, if only they weren't so smelly…
The resources found in the swamps are Fiber, Wood and Hide. They are home to the Heretics and the Undead faction.
Read all about the swamps here.
View more
View less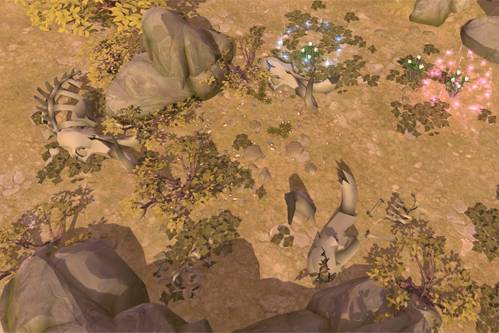 BIOME: STEPPES
The steppes are rough, dry lands, where only the strongest survive. There is an occasional shimmer of hope in this wasteland; oases pop up every now and then, refreshing everything and everyone surrounding them.
The resources found in the steppes are Hide, Fiber and Ore. They are home to the Heretics and the Morgana faction.
Read all about the steppes here.
View more
View less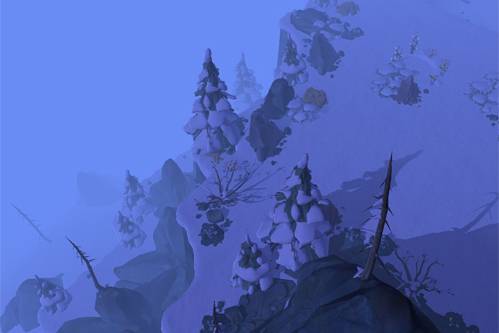 BIOME: MOUNTAINS
The mountains are almost completely covered in snow, with the exception of the rare steaming hot springs that pop up once every while. It is too cold for normal animals to survive up in the mountains, but beware of the Ore Elemental critters that wander around!
The resources found in the mountains are Ore, Rock and Fiber. They are home to the Heretics and Morgana faction.
Read all about the mountains here
.
View more
View less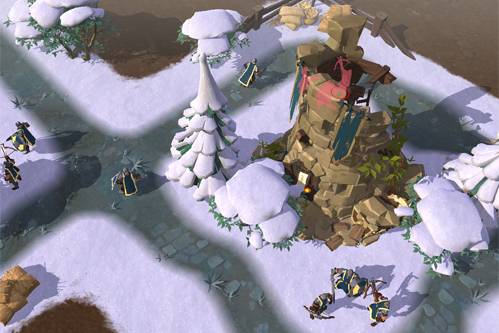 GUILD VS. GUILD: NEW
The Guild vs. Guild system is getting a complete rework, getting rid of any placeholders and making it more in-depth and interactive.


New Cluster Lay-Out: one base cluster per territory
Watch Towers: replacing resource territories, except farms
Regional timers
Retaliation and Counter Attacks
View more
View less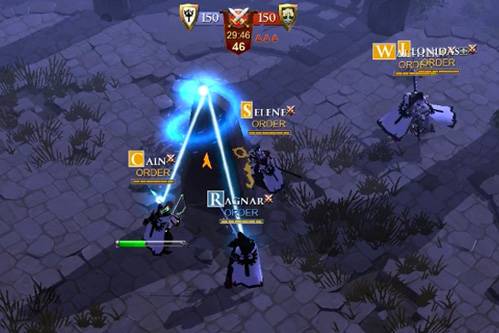 GUILD VS. GUILD: REWORKED
Several established features of the Guild vs. Guild system will be reworked.
GvG Declaration has been made more user friendly
Siege Camps can now only be used once a day and can be pacified
Defender Bonus has been reworked
User Interface has been polished
You can read more about the Guild vs Guild rework here.
View more
View less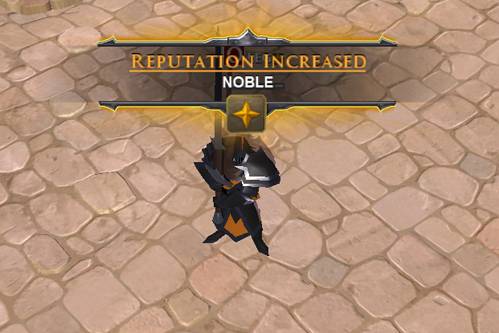 CRIME/REPUTATION SYSTEM (1)
On the Royal Islands, the Royal Expeditionary Forces make sure everyone abides the law through the new reputation system.

Everyone has their own reputation value, either positive or negative. Killing or assisting in the kill of another player in yellow and red zones lead to a decrease of your reputation, while killing mobs and gathering resources increases it.

Your reputation value determines your reputation level (high to low): Glorious, Noble, Virtuous, Reputable, Neutral, Infamous, Villainous, Nefarious or Dreaded.
View more
View less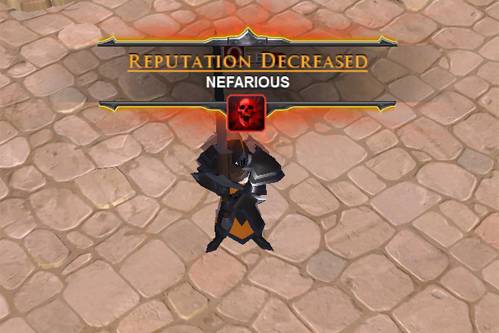 CRIME/REPUTATION SYSTEM (2)
Anyone with a reputation level below Neutral is considered a criminal. The lower the level, the less access the player will have to cities, with Nefarious and Dreaded only having access to Black zone cities.
The new reputation system does not mean there will not be any meaningful PvP left on the Royal Islands. Clusters will have PvP specific areas, allowing for open world PvP without consequences.
You can read more about the Crime and Reputation system here.
View more
View less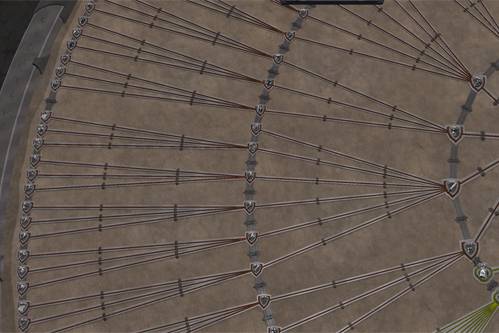 ITEM SYSTEM: CORE ITEMS
Core Items are items you can unlock in the Destiny Board through fame grinding. These items are the easiest to obtain and the best choice for a PvP-minded player.

Unlike before, it will be easier to unlock the exact item you want and start specializing. All sub-categories of a core item are unlocked upon reaching Tier 4 and will all be equally powerful.

For example: reaching Tier 4 Axes unlocks Axe, Greataxe and Scythe.
View more
View less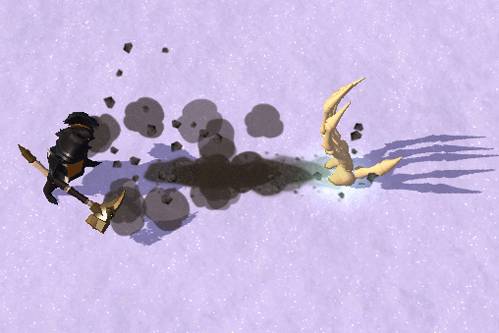 ITEM SYSTEM : ARTIFACT ITEMS
Artifact items are high-end PvE weapons and equipment, each with a unique look and ability. They are difficult to obtain, but their power is worth the effort.
In order to craft an Artifact item, you need to gather Artifacts from PvE Bosses, or Artifact fragments from PvE mobs to meld Artifacts. A skilled crafter will need the Artifact and enhanced resources to make an Artifact weapon.
You can read more about the Artifact Items here.
View more
View less
ITEM SYSTEM : ENCHANTMENT
Items can be crafted on four enchantment levels: neutral, one, two and three. In order to craft an enchanted item, a crafter will need the enchanted versions of the material they would normally use.
Enchanted items will be significantly stronger, as each enchantment level equals one additional tier in power. For example: A level one enchanted Tier 4 Sword is as strong as non-enchanted Tier 5 Sword.
You can read more about the new Item System here.
View more
View less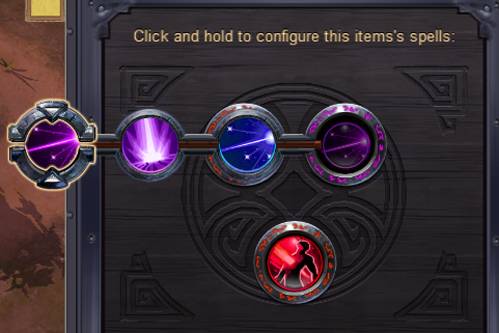 SPELL SELECTION ON THE GO
In order to create more tactical flexibility in the field, as well as make it easier to buy and sell items, you will be able to change the Spells and Abilities of your items on the go. Simply open your item's spell tab, and click and hold the spell icon to change the spell.

The Reforge system will be removed, as well as spell selection during crafting. Once an item is placed on the Auction House, all previously selected spells are reset and they can be re-selected upon equipping.
View more
View less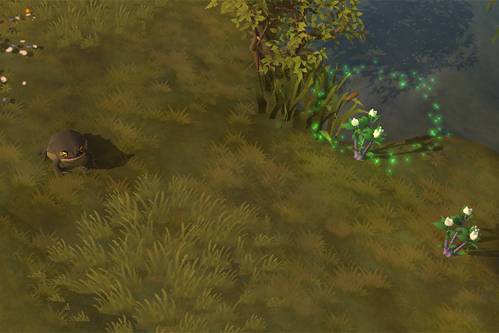 RANDOM SPAWN SYSTEM
The New World is an unpredictable place, where even resources refuse to stay in the same place.

Instead of having a set place for each resource node, resources will now have different spawn points all over the map. This means that Tier 4 Ore node you found in the west of a cluster yesterday can be somewhere completely different today!
View more
View less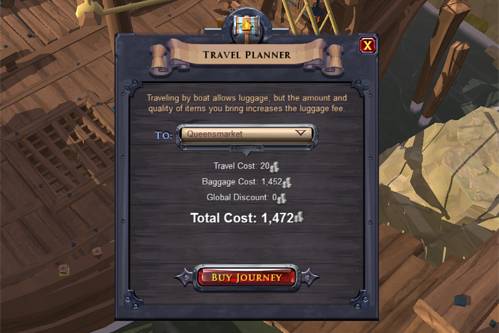 FAST TRAVEL CHANGES
Fast Travel between different PvP zones will no longer allow players to bring luggage.

This means that in order to travel through PvP zones, you will either have to fast travel naked or transport your items manually through the different clusters.
View more
View less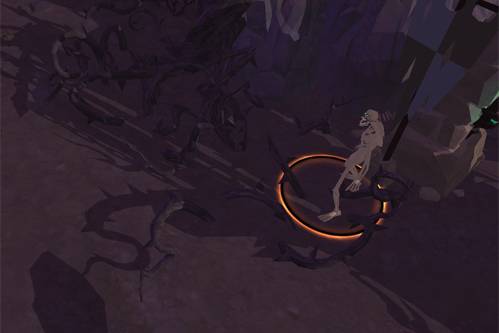 MISSION SYSTEM IMPROVEMENT
The current Mission system is often confused for a main quest, while they are actually intended as small side-tasks.

For this reason, the Mission System has been simplified. Faction reputation will no longer exist, nor will crafting missions.
View more
View less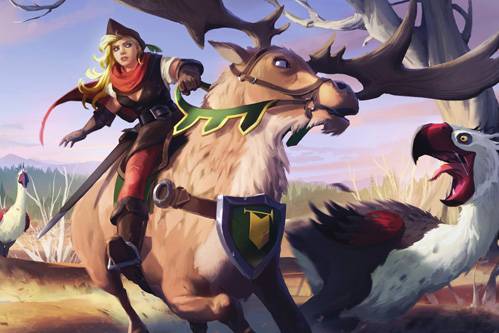 VARIOUS FIXES & IMPROVEMENTS
---