< Back to overview
Get the Unicorn with a Single Referral
Until June 30, you can get this magical mount skin again.
---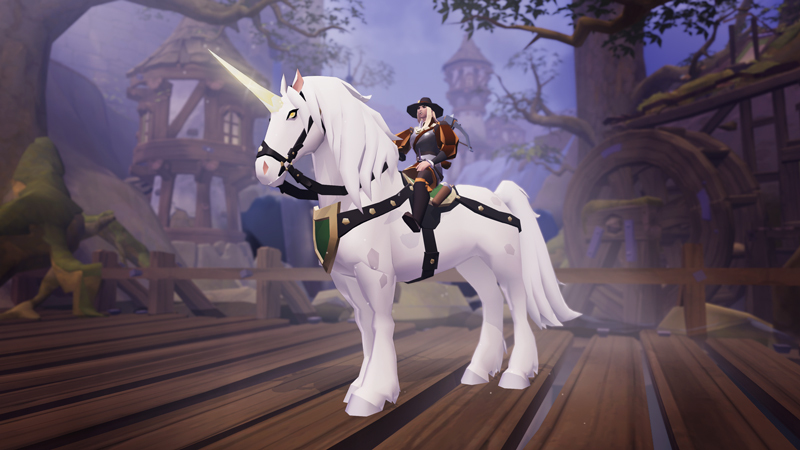 A new Referral Season is here, and until the end of June you can claim the Unicorn mount skin with a single referral!
This elegant, ethereal skin for your Riding Horse base mount has golden-yellow eyes and a gleaming alicorn, giving you an otherworldly air as you glide through Albion. Once you've unlocked the skin, it can be used by any of your characters on that particular server (either Albion East or West).
How to Earn Seasonal Referral Rewards
Send your referral link, which you can find here, to a friend. (You must be logged into your account on the website to view this page.)
Your friend registers an account and starts playing Albion Online (preferably along with you!).
The first time your friend purchases at least 30 days of Premium, they will trigger a reward for you.
On top of that, for your very first referral ever, you'll receive a T8 Recruiter's Pile of Tomes, worth a massive 200,000 Fame.
This Referral Season lasts until 23:59:59 UTC on June 30, so invite your friends and enjoy these rewards!

---
Latest News
---
Latest Posts
---
Latest Videos
---