< Back to overview
The Ranger Vanity Bundle is Here
Master your surroundings with this costume and mount skin bundle.
---
The new Ranger Vanity Bundle is here! This premiere bundle is available in the ingame store, and includes a full costume set plus a matching Mistprowler Mount Skin for your Swiftclaw base mount.
This bundle will turn your character into a skillful, stealthy traveler, intimately connected with Albion's far-flung corners. With tough yet maneuverable armor fashioned from sources unknown to most, you will bound through Albion's most dangerous realms with ease. In addition, this bundle comes with the majestic Mistprowler skin, transforming your Swiftclaw base mount into a mysterious, menacing predator from the depths of Albion's wilds. Both the costume and mount skin come adorned with celestial blue stones, lighting your way through the thickest haze and deepest forests.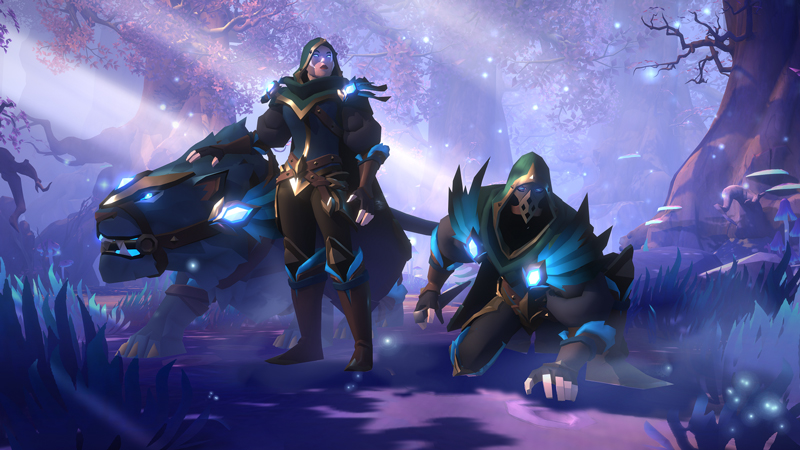 The Ranger Bundle includes the following vanity skins, which work on male and female characters alike:
Ranger's Hood
Ranger's Mask
Ranger's Armor
Ranger's Boots
Ranger's Cape
Mistprowler (requires any Swiftclaw base mount)
As with past bundles, you can use all costume and mount skins with all characters on your account, and they are never lost or destroyed. All items will be unlocked in the ingame "Appearance" menu after purchase.
Get this premiere bundle today and delve into the Mists!
---
Latest News
---
Latest Posts
---
Latest Videos
---