< Back to overview
Guild Spotlight: Pr0t0type
Pr0t0type combines competitive PvP with a fun-seeking approach to content.
---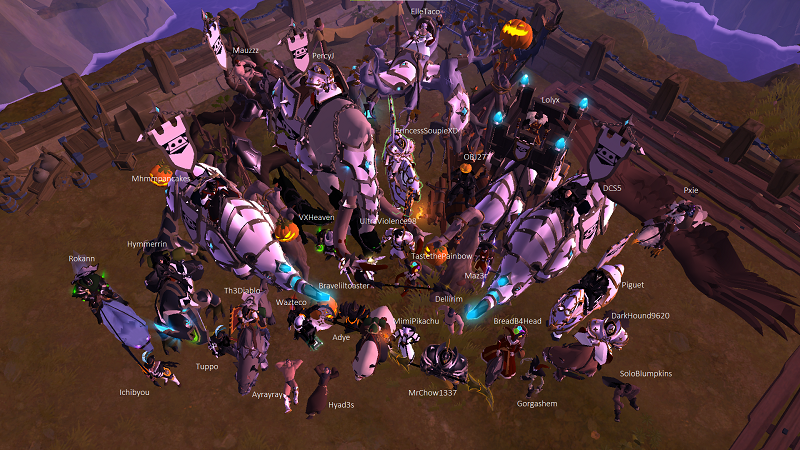 Guild name: Pr0t0type
Alliance: OOPS
Guild leader: PrincessSoupieXD
Date founded: Season 9
Number of members: 213
Primary language: English
Tell us about your guild. What sort of activities do you focus on? What sort of members are you looking for?
We recently finished fighting an extensive war against SURF, ARCH, and Shake under the GMLS Alliance. Although the experience was beneficial for our guild, we see ourselves going in a different direction independent of the Thetford coalition. Our members would love to enjoy more ZvZ events that would benefit Prototype as a whole, which also gives them the freedom to enjoy other content. We wish nothing but the best for GMLS in their future endeavors.
While restructuring our goals building new connections, our guild has joined the OOPS alliance with Money Guild, a partnership which will surely bring great gains for both our organizations. This will be a period of massive growth for our community, and we are looking to facilitate this development by recruiting more members. Prototype is currently searching for like-minded individuals with ZvZ experience and are in pursuit of continuous improvement. At the end of the day, you're not gonna learn anything if you're not having fun and enjoying the game. Our officers and experienced guild members are always willing and able to assist new recruits, and we hope that those wanting to join Prototype will also share our sense of camaraderie.
Where is your guild primarily located? What regions in Albion do you focus on?
Our guild's main Hideout is in Murdergulch Divide and we operate primarily in the center of the black zone.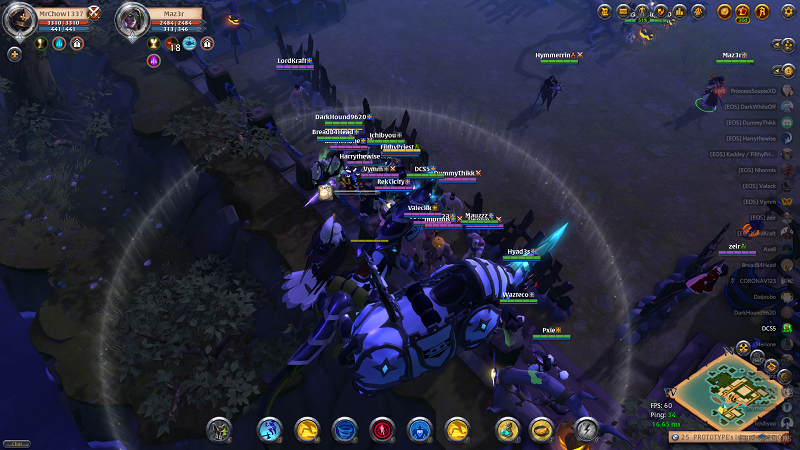 Do you have any particular rivalries or ongoing quarrels with other guilds?
We're a relatively young group, so we haven't had any notable grudges with opposing guilds. Our members do join a lot of ZvZ and PvP events, and enjoy the competitiveness it brings to the table. If we do develop any rivalries in the future, then we'll face it just like every other challenge.
What were some of your most memorable battles/activities?
Our most recent ZvZ scrim in the black zone against the HYPED alliance turned out very well. Although we had relatively similar numbers, our guild ended up winning with no casualties. We also recently held our first-ever alliance PvP tournament with Echo of Silence. Each guild had an equal showing of both numbers and skill, but ultimately Pr0t0type brought home first, second and third place.
What does your guild do for fun?
Our guild participates in the usual activities the game has to offer, like ZvZs, group fame farms, crystal league, Hardcore Expeditions, gathering, Avalonian dungeon raids, Avalonian roads content, and Hellgates. But we also schedule the following activities that are unique to Pr0t0type:
Monthly PvP tournaments
Donkey Dash for Cash
Wheel of Names Raffle
Halloween Trick or Treat Event
Adventures to ARCH Land
Sunday Wellness Thread
Hideout house auctions
Daily Big Game Hunter events
Weekly Rewards (Top PvE, Top PvP, Top Gathering, Top Tax Contributor) - 400k silver worth of mounts or gear
End of Season Rewards (Top PvE, Top PvP, Top Gathering) - 3 million worth of mounts
End of Season: Top Key Generator - 1 month premium in silver
Here's our recent Halloween event:
What is your guild's approach to the game? Do you have any sort of overarching philosophy?
MMORPGs have a unique quality that makes them stand out from other multiplayer genres. Albion focuses on the interactions between players that literally shape the world around them.
This is an approach that our guild also takes: we value our members and their contributions. That sense of fellowship is what makes us stand out from other guilds: our commitment to providing a pleasant, fun, and task-driven environment where different people from all over the world can come together and accomplish a daily goal, no matter how big or small.
What are your goals for the future? What is your ultimate goal in the world of Albion?
The guild's goal for the future is to reach gold and grow a formidable ZvZ force. For now, however, we're trying to grow our ranks while enjoying Albion's new and recent content. We try to be as adaptable as possible when it comes to our plans, since things change at a rapid pace in this world. There's a reason why we call ourselves Prototype: our organization is always in the process of improving and reforming. The best version of our guild is still to come.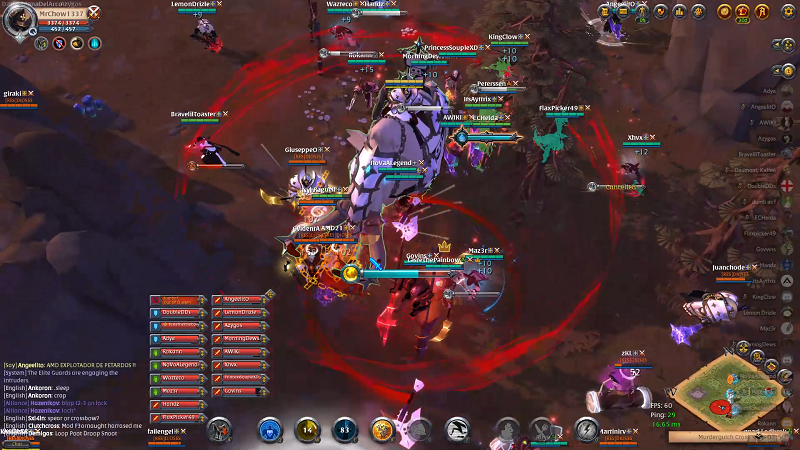 Anything else to share about your guild?
We are still recruiting and would like to invite players looking for a friendly, goal-oriented guild to join. We have multiple perks:
Extensive ZvZ re-gearing system that allows members on any level to participate in ZvZ.
Multicultural membership that allows activity in numerous time zones.
Multiple Guild and alliance hideouts in the heart of the black zone.
Well-structured leadership system.
Well organized schedule of fun events to participate in
Great weekly and end of season rewards system
Play with a group of friendly and respectful players
Our requirements:
20 million total fame (PvP and PvE combined)
Respectful and receptive to feedback
Have an adequate grasp of English
Be active both in-game and in discord
ZvZ experience highly preferred
Please check out our discord application channel for more information on how you can be a part of the team: https://discord.gg/s3B2cza
Our website: https://www.pr0t0typeguild.com/
Check out Pr0t0type in action:
Donkey Dash for Cash - Wearing only a cape, members race on donkeys from the Hideout to Fort Sterling. Whoever gets there first wins 1 million silver:
Adventures in Arch Land - Pr0t0type travels to Redtree Enclave with Money Guild friends for some fun adventures:
October Pr0t0type vs. Echo of Silence PvP Tournament:
---
Latest News
---
Latest Posts
---
Latest Videos
---