< Back to overview
The Frost Challenge Returns
Earn points and unlock your very own Frost Ram!
---
Happy New Year, Adventurers! Start the year off right with the return of the Frost Challenge – earn Challenge Points, unlock chests to get valuable loot, and claim your very own Frost Ram.
Frost-Themed Rewards for Intrepid Adventurers
FROST RAM: This month's Challenge brings back the popular Frost Ram, a sturdy mount with an impressive leap spell. With its relatively fast move speed and ability to carry plenty of weight, it's the perfect companion for gathering missions.
AVATAR RING: Along with the Frost Ram, you can unlock the Frost Challenge Avatar Ring to give your avatar an ice-cold aura all year long. This non-tradable item permanently unlocks this avatar border for one character, or it can be traded for one Adventurer's Token at the Vanity Merchant.

SEASONAL SPECIALS: All month, unlock Frost Challenge chests to get valuable rewards like Adventurer's Tomes and Silver bags, along with new furniture items like the snowman and snowball pile, classic ice sculptures, the epic Frost Igloo, and a rare chance for the Rich Noble vanity skins.

Log in now and start gathering, fishing, farming, and killing monsters to earn Challenge Points and unlock your rewards!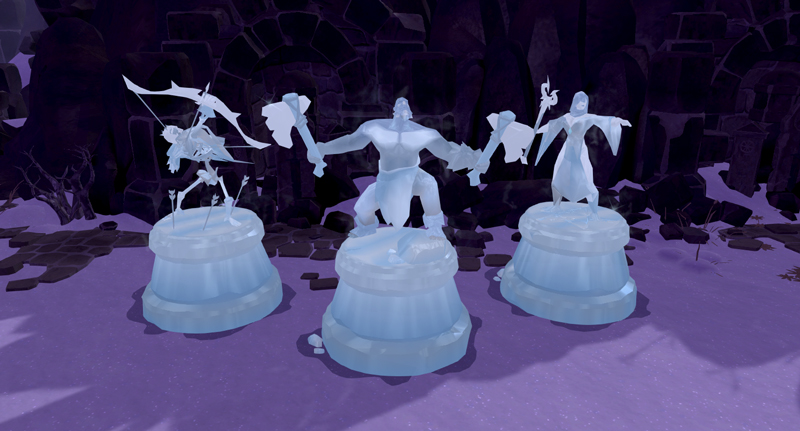 ---
Latest News
---
Latest Posts
---
Latest Videos
---