< Back to overview
The Final Crystal League Championship: Wrapup
Congratulations to Moral Pro and Last Season on their victories!
---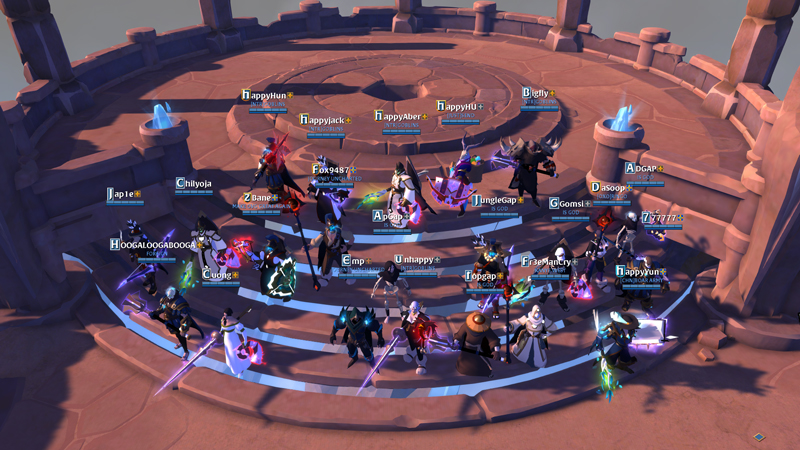 It is with some sadness that we say farewell to the Crystal League Championship, which took place for the last time at the weekend. But it's also time to celebrate the achievements of Moral Pro and Last Season, who took the final titles on East and West respectively!
On Saturday 16 September, the top 8 teams on Albion East squared off, and after a tough route to the Grand Finale, Moral Pro beat 1073 Days 2-0 to claim the crown. Then, on Sunday 17, Last Season put in a dominant display on Albion West, storming to their ultimate victory with a 2-0 defeat of Mitos, who had made it to the final for the fourth season running.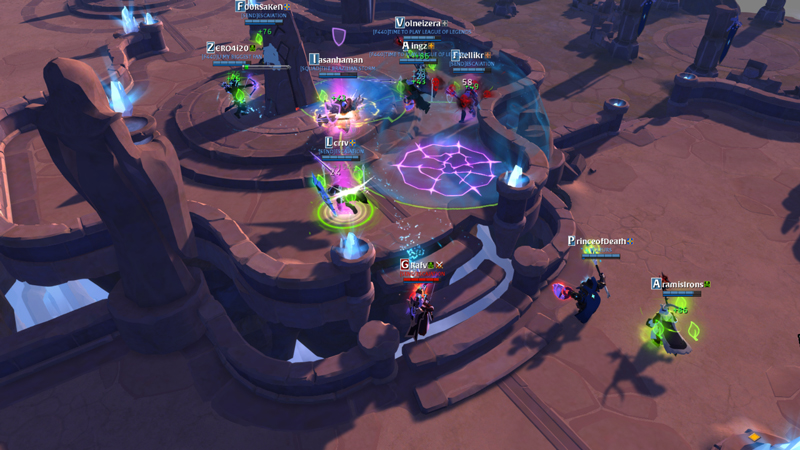 Congratulations to the top four teams on each server, who took home the following prizes:
First Place: the extremely rare Saber Tiger Rex Swiftclaw skin and 10,000 Gold
Second Place: the Recruiter's White Tiger Swiftclaw skinand 5,000 Gold
Third Place: the Recruiter's Giant Frog mount and 5,000 Gold
Fourth Place: the Occult Cougar Swiftclaw skin and 5,000 Gold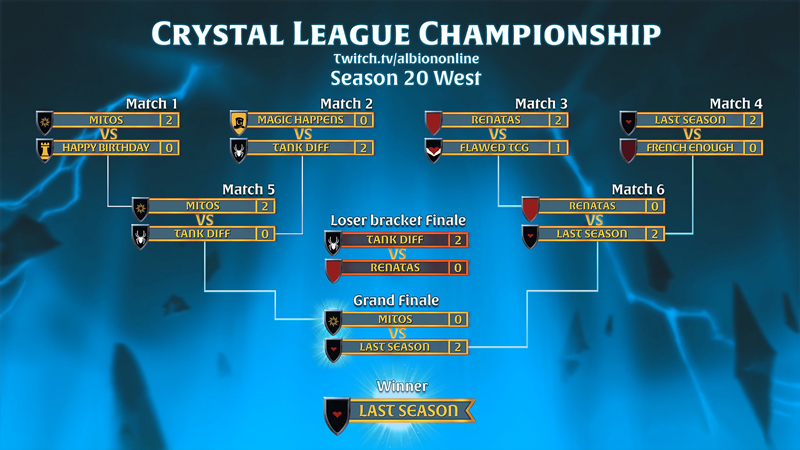 And with that, the Crystal League Championship comes to an end for the final time. But Albion's next Guild Season is just around the corner, starting September 23, and our top 5v5 players will continue to test their mettle in the Crystal Arena and Crystal League. So see you then!
---
Latest News
---
Latest Posts
---
Latest Videos
---