< Back to overview
Dev Talk: Development Update
Game Director Robin Henkys discusses the current state of the game and offers a look at what's coming next.
---
The Rise of Avalon update went live on August 12, 2020, bringing the Roads of Avalon, Corrupted Dungeons, and much more to the world of Albion. In this Dev Talk, Game Director Robin Henkys gives an update about the current state of the game as well as a preview of what's coming next.
No time to watch, or prefer a written summary? Read on...
2020 in Albion
2020 brought two major updates and massive growth in player numbers. The last update was developed with almost our entire team working from home, and since then we've been busy dealing with the challenges of distributed production, increased player numbers, and staying on top of patches and future content.
Today we want to give you an update on what's coming next. Two exciting developments are coming soon: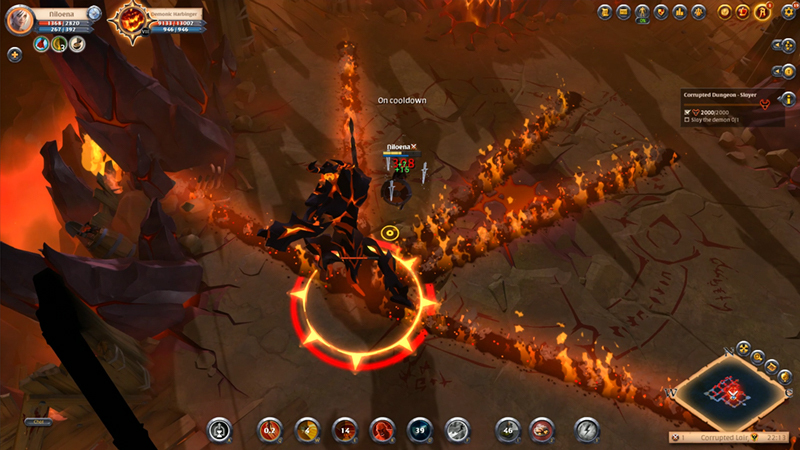 Midseason Update: Brimstone & Mist
The first of these is the Brimstone & Mist Midseason Update, which expands on the Rise of Avalon update launched this past summer:
New Mobs and Traps in Corrupted Dungeons, including Hellhounds, new Heretics and demons, deadly spike and lava traps, and an all-new final boss, the Demonic Harbinger
Rebalanced existing mobs and increased Demonic Shard health in Slayer difficulty
Added numerous fishing areas to Roads of Avalon
Added an exclusive rare fish that can only be caught in the Roads of Avalon, plus a new line of food and corresponding rare fish recipe
Changes to Disarray (zerg debuff):

Disarray will now depend on the relative difference in Disarray levels between you and your target
This will boost the importance of damage dealers and healers while ensuring each role stays impactful no matter the size of the battle
Disarray will still protect smaller groups from being overwhelmed

Changes to the Smart Cluster Queue:

Now keeps existing parties together when possible
Party leaders can now assign party as well as player priorities
Improved the way the system deals with allied players, ensuring players don't displace allies

...and much more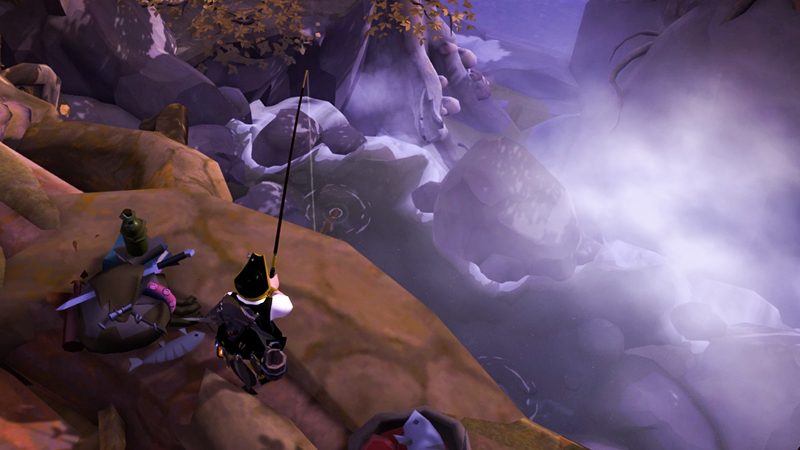 Brimstone and Mist goes live on October 21 - read more about it here.
Android Updating + Google Play Open Beta
Improved Android updating:

In-app updating will dramatically reduce the size of the .apk download
Downloads changed content only, which should result in much faster patching
Introduced with Brimstone and Mist, but will mostly affect future patches, since this update contains significant structural changes that need to be downloaded

Google Play Store Beta:

Happening in early November
Install and update Albion Online via the Google Play Store, making it easy and convenient to keep the game updated
Looking to the Future
Of course, the Midseason Update and the mobile version aren't all we've been working on. With Rise of Avalon we concluded much of the work we set out to do in the Queen Update: we added interconnectivity to the world, added a space for mid-level guilds to play and live in, and we added an all-new solo activity with its own competitive metagame.

At this time, work has already begun on our next update, in which we finally want to fulfill our vision for a new and massively improved Faction Warfare system. On top of that, we've got some exciting changes for Hellgates planned as well. We'll be releasing more Dev Talks on these subjects after the release of Brimstone and Mist on October 21.
That's all for today - thanks for watching!
---
Latest News
---
Latest Posts
---
Latest Videos
---