< Back to overview
Community Spotlight: The HCE Discord Server
Learn more about the HCE Discord Server, where new and veteran players meet up to take on Albion's Hardcore Expeditions.
---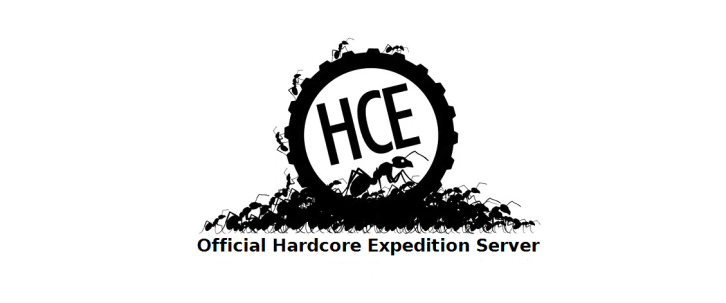 Server Name: HCE Albion Online
Permanent Link: discord.gg/DuXN9WD
Server Owner: Olyvia
Semi-Owner Team: Blenfjorn, DrNye, Zavulon, BigKoala
Admin Team: Amiral, Ardat, Coecoenat, Dhoul, FriedWater, girlxgaming, Hunter01, LooseMorals, Nethibis, Paderina, xFaustinox, YacineBrutal, Zwaardmeneer
This week we take a look at HCE Albion Online, a Discord server catering to Albion's Hardcore Expedition enthusiasts. We talked to server owner Olyvia and semi-owner Blenfjorn about the past and future of this community, which now has over 10,000 members.
When was the HCE Discord server created? How has the community changed and grown since then?
The server was founded by Olyvia in March 2019. Before we started the Hardcore Expedition Discord, most people either played their HCE maps with their guild, or with their core circle of friends. Many did use the /LFG option in game, but once Group Randomized Dungeons were introduced, the /LFG channel was bombarded with requests for those, and most HCE-related posts were lost in the shuffle.
Having a Discord Server specifically for HCE players gave everyone a platform to meet other HCE players, and voice chat with them in a neutral (i.e. non-guild affiliated) place. Not only that, but with so many players joining the server, it gave everyone an opportunity to learn from each other in our various chat channels. Someone who is new to HCE can ask questions about what build they should use, what map level someone of their item power can handle, etc. Also, it gave HCE vets a chance to share their knowledge with others, and maybe learn a few new things from other vets.
Players who used to only be able to complete low-level HCEs, and would lose their map after level 7 or 8, are now at a point where they are completing back-to-back 15s all day long.
Having this neutral platform available to everyone, we believe, has drastically increased the popularity of Hardcore Expeditions throughout Albion. Many came to us barely knowing of the existence of HCE, and then grew into HCE vets before our eyes. It's a good feeling to know that we helped make a positive change for so many players.
What are some of the community's favorite maps to run?
The all-time favorites are Stone Wars and Lumber Lunacy. These are two of the easiest maps, but they're still a lot of fun. They don't have too many annoying mob mechanics like AOEs or poison pools, and don't require a lot of DPS concentration. Personally, I love Fistful of Silver. The map is a dream for doing gigantic pulls and it has the best Fame per hour. It's more for experienced players, and is quite a challenge and can be very punishing. Even a very small mistake can be a whole team wipe.
Anything else to add?
We have an amazing team of semi-owners and admins who spend much of their time helping the community by assigning and updating roles for our over 10,000 members. Our semi-owners also make a lot of behind-the-scenes decisions about changes and additions to make it better and more enjoyable for everyone.
It's open to anyone who wants to join, although our rules and the majority of our posts are in English.
We have specific roles we assign our members based on what build they use. Every 100 Item Power points, they are eligible to receive an updated role.
Roles are assigned by our Admin team when the member posts a pic showing their Item Power.
We all work extremely hard to keep this community growing and to make each other better and stronger in the world of Hardcore Expeditions!
Check out more videos created by the HCE community:
---
Latest News
---
Latest Posts
---
Latest Videos
---