< Back to overview
Albion Online is Coming to Asia!
Albion's new server offers a fresh start for all players.
---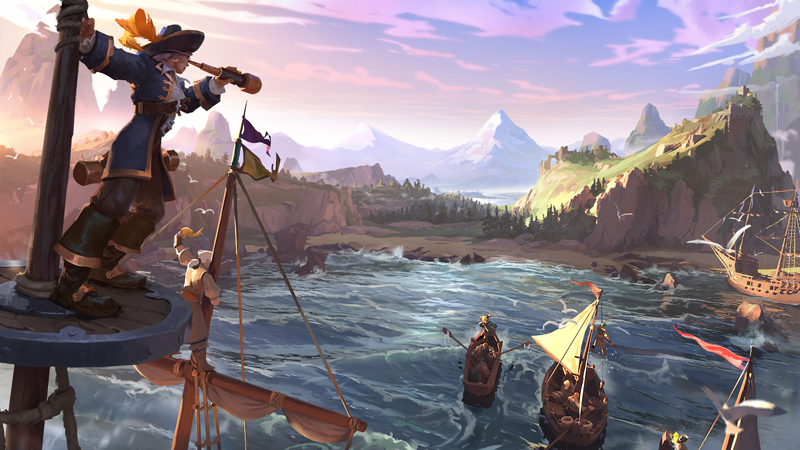 Albion Online will launch Albion East, a server dedicated to the Asia-Pacific region, in March 2023! This new server will make the world of Albion more accessible than ever for countless new and existing players.
Watch the brand-new announcement trailer here:
Along with offering greatly improved connection speeds and ping for players in the region, the new server will also adjust times of game and server events such as maintenance, territory resets, and the Crystal League schedule.
Here are the major features of the new server:
A fresh start in a new and untouched version of the game, where all players start as equals and can claim their own piece of Albion
A game world that is fully separate and independent from the existing "Albion West" server
Greatly improved connection speeds and ping for the whole Asia-Pacific region
Timings of game and server events (territory battles, Crystal League, Faction Warfare, maintenance, etc.) that are optimized for the region
For more information about servers, characters, and accounts, check out the dedicated Albion East landing page.
Founder Packs
While the game will remain free to play on both servers, Founder Packs offer early access to the Albion East server, full access to the closed beta in February, protection for existing character and guild names, and numerous valuable in-game items including Gold, Premium, and exclusive limited-time Founder Vanity items.
You can check out the different levels of Founder Pack and the advantages that come with each on the landing page, as well as view the exact timelines for the beta and early access phases. And you can check out this article for more details about the beta, including the one-of-a-kind Beta Guild Season with exclusive rewards.
Get a Founder Pack today and secure your spot in the closed beta along with early access:
---
Latest News
---
Latest Posts
---
Latest Videos
---