< Back to overview
Brimstone & Mist is Live!
A major midseason patch brings new enemies to Corrupted Dungeons, new fish to the Roads of Avalon, extensive combat balancing, and much more.
---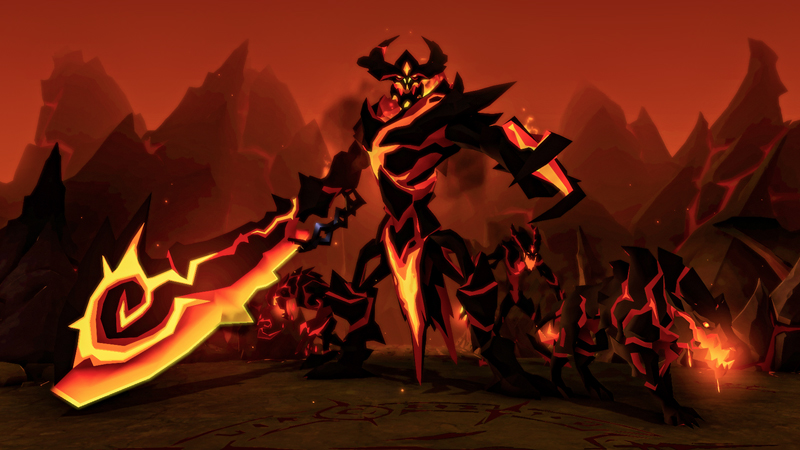 The Brimstone & Mist Midseason Update is here! This major patch brings new enemies and traps in Corrupted Dungeons, increased fishing opportunities and new fish in the Roads of Avalon, Disarray and Smart Cluster Queue improvements, combat balancing, a new Premier Vanity Bundle, new recipes, crafting and butchery improvements, and much more.
Corrupted Dungeons get a horde of fearsome new foes, including a new boss, the Demonic Harbinger, with a range of powerful melee and magic attacks. Face new lesser demons, corrupted Heretics, and Hellhounds, and watch out for new spike traps that ignore armor and unpredictable lava traps. Numerous existing mobs including the Demonic Warlock and Demonic Underlord have been updated, and attackable hazards have improved effects and readability.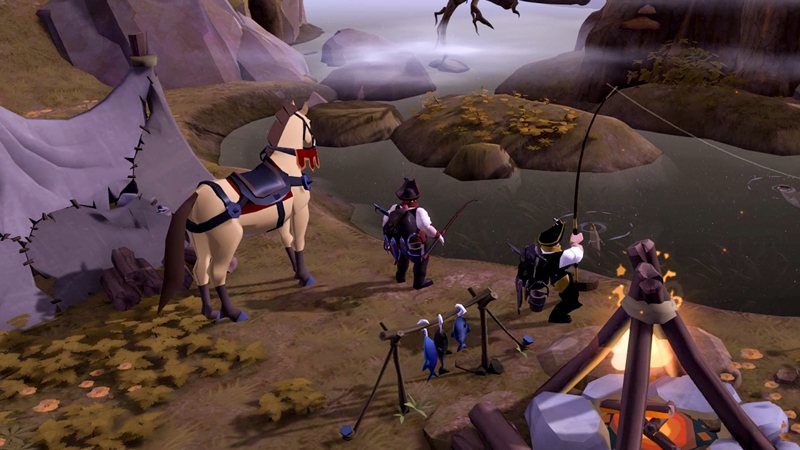 Anglers rejoice! Fishing is now available in every Roads of Avalon zone, and three new fish species exclusive to the Roads have been introduced. These can be cooked into recipes via a new line of roasts, which also include chicken, goose, and pork.
Brimstone & Mist brings numerous updates to group PvP combat of all sizes that will keep Albion's combat meta fresh and fair. These include balance changes to numerous weapons and armor, changes to the Smart Cluster Queue to keep parties together, and updates to Disarray to reinstate the importance of healers and damage dealers.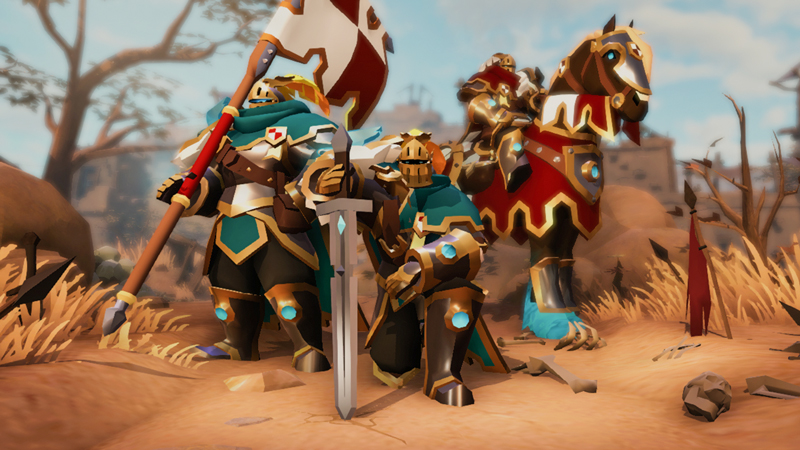 This update also brings a new premiere vanity set, the Knight Adventurer Bundle. This set includes ten vanity unlocks with a vivid blue crystal theme. The centerpiece is the Warbanner, a main-hand costume weapon that includes two premium animated emotes. The bundle also includes guild versions of the helmet, armor, cape, and armored horse skin.
Other changes include:
Keep quality when crafting Faction Capes and Royal Armors
Three additional levels of Hardcore Expeditions
Improved minimap readability in numerous locations
Numerous further optimizations to the mobile version
...and much more
For the complete list of changes, check out the official patchnotes.
---
Latest News
---
Latest Posts
---
Latest Videos
---