< Back to overview
Allhallows Descends on Albion
Allhallows is here, bringing a series of eerie adventures to the world of Albion!
---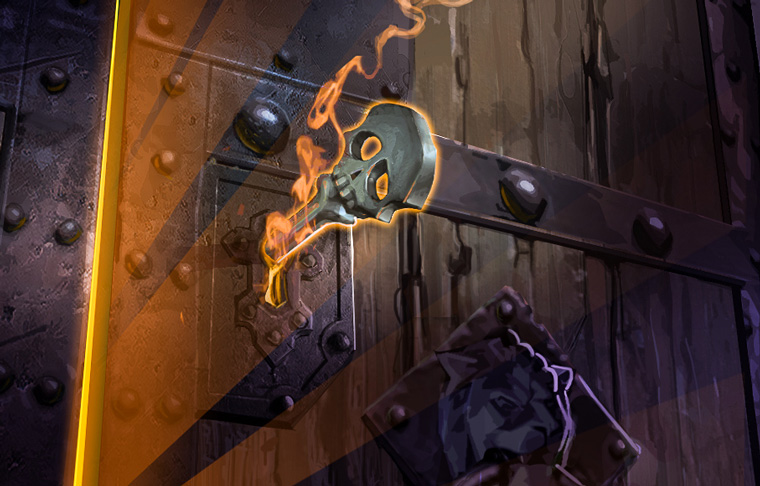 Feel the chill in the air, and the cold touch of grasping, undead hands: Allhallows is here! This three-week event brings a new themed dungeon to explore, a deadly high-octane mount race, and other surprises. Read on to see what's coming...
New Dungeon: Hallowed Ground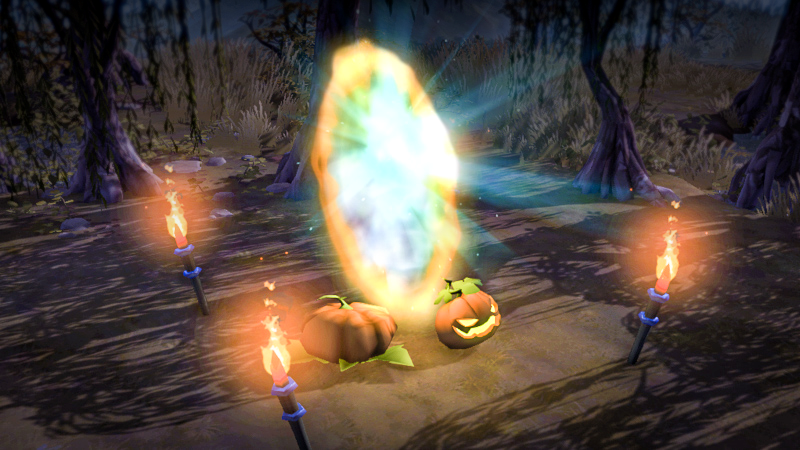 This limited-time, Halloween-themed group dungeon features eerie pumpkin-lined corridors and a cornucopia of creepy-crawly critters, plus the mysterious new foe known only as Bob. Some say his family was killed by gankers when he was just a baby, asleep on a bag of pumpkin seeds. He grew up in a kennel, raised by a cruel pumpkin farmer who twisted his body and mind. Now he returns to seek vengeance on Albion's unsuspecting human souls...
Hallowed Ground offers valuable loot, including a very rare chance for mount skins like the Jack o' Donkey and Horse Macabre along with other items. The dungeon has a small chance of spawning in all T4-T8 zones, with rewards scaling depending on the tier – so form a party, put on your spookiest dungeon-crawling garb, and get ready for a fight!
Will You Survive the Death Race?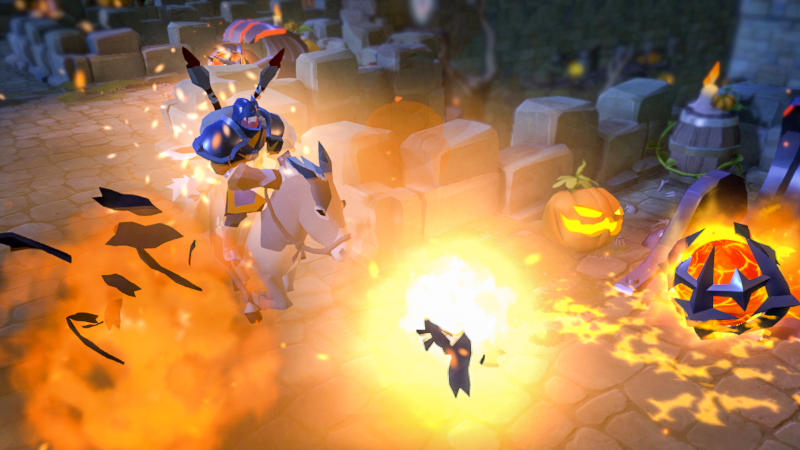 Next week, you'll have the chance to compete against your fellow players in a heart-pounding race with Halloween-themed rewards! It all goes down on a deadly course lined with flame traps, where one misstep can spell defeat... but for those who cross the finish line first, glory awaits.
Here's how it will work:
There will be a total of 3 race events
The first two will be on October 29 at 18:00 and 22:00 UTC
The winning 15 players from each race will qualify for the Finals
The Finals will take place on October 30 at 20:00 UTC
The first two races are Blue Zone rules; the Finals are Black Zone rules
Participants must be in Caerleon at these times to join the races, and must bring their own Mule mount
Further details on exactly how to participate in the race will follow
Rewards for qualifiers:
Each of the 30 finalists gets a Jack O' Donkey Skin
Rewards for winners:
1st Place: Horse Macabre Skin + 21,000 Gold
2nd Place: Horse Macabre Skin + 10,000 Gold
3rd Place: Horse Macabre Skin + 3,750 Gold
4th - 10th Place: Horse Macabre Skin
Grab a trusty mule and get ready to race for prizes and glory!
To round out the festivities, Halloween decorations have returned to Albion's cities, a week-long Fame Boost runs from November 4-11, and a creepy presence has appeared on the forums. Allhallows will haunt Albion from now through maintenance on November 13, so take advantage of these limited-time opportunities while you can!
---
Latest News
---
Latest Posts
---
Latest Videos
---