< Back to overview
The Albion East Closed Beta Starts February 20
Join a unique Guild Season and get permanent rewards, a new vanity bundle, and more!
---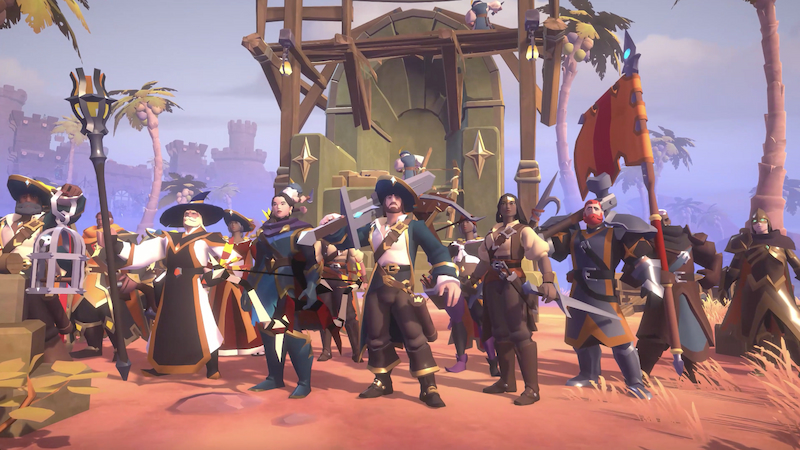 On February 20, the Closed Beta for the new Albion East server begins! This offers a unique, one-of-a-kind opportunity to play a fully untouched version of the game with boosted progress, and earn rewards which will persist even after launch.
Key features of the beta include:
A pristine, untouched version of the world of Albion to explore
Hugely boosted Fame progression
Automatic Premium, 2000 Learning Points, reduced Resource weight
Unique, one-of-a-kind Guild Season with permanent rewards for guilds and individuals that persist after the beta
Additionally, everyone who participates in the beta will get the forthcoming Arcanist Wardrobe and Mount Skin Bundle permanently unlocked free on all characters on their account, before its official release. This premiere bundle will not only make your character stand out during the beta, but can also be used on Albion West and once the Albion East officially launches as well - so you can stand out amongst the crowds on both servers!
In fact, many unique rewards that you can earn during the Closed Beta, like custom guild logos and placeable statues, will be claimable on Albion West as well. So even if you're primarily an Albion West player, you can still mark your triumphant progress in this one-off beta season there. Go get involved, experience Albion like never before, and claim lasting rewards!
Albion East Founder Packs
Albion East Founder Packs allow you access to all of these benefits, and even more on top. To see what you can get, check out this video:
These Founder Packs come in four different tiers, and among the benefits on offer are:
Up to one year of Premium
Up to 2,000 Gold
Up to five days early access to Albion East
Closed Beta access
Themed wardrobe and mount skins
… and much more!
And don't forget that many of these rewards can be claimed on Albion West too - so if that's your preferred server you can still enjoy these benefits!
For full details of these new Founder Packs and the Albion East server in general, visit the dedicated Albion East page:
---
Latest News
---
Latest Posts
---
Latest Videos
---