< Back to overview
The Holiday Season is Upon us!
The winter season has arrived in Albion Online. Make room for presents, snow and a holiday-exclusive mount!
---
Wednesday, the holiday season started in the world of Albion! But what can you actually do now that winter has come around? Let's find out!
Meet Uncle Frost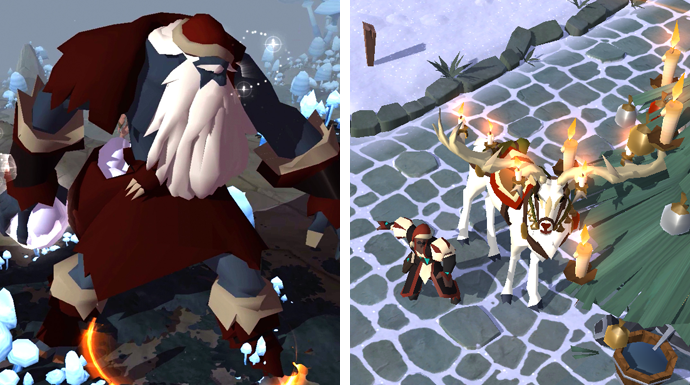 Albion's very own Uncle Frost is back in the land and he is bearing gifts! This not-so-jolly event boss will drop a Decorative Bridle upon being killed. Take this item to your local saddler, combine it with a Tier 4 Adept's Riding Horse and receive the holiday-themed Yule Stag.
To find this special Christmas giant, venture into the Keeper's group dungeon, down the Giant Gatekeeper and enter the Gateway. Uncle Frost will be one of the bosses in the Gateway.
Shoot First, Ask Questions Later
Not feeling very adventurous? Visit your local Vanity Merchant to purchase Snowballs to throw at friends and foes alike, or pick from an array of Fireworks to shoot into the sky.
Snowball: 10 Gold each
Royal Blue Fireworks: 5 Gold each
Royal Green Fireworks: 10 Gold each
Royal Yellow Fireworks: 15 Gold each
Royal Red Fireworks: 25 Gold each
Snowballs can be bought in stacks of 10 and Fireworks in stacks of 20.
More Gifts!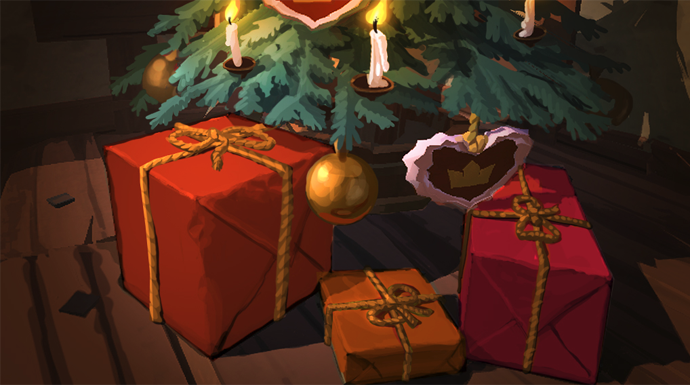 Make sure to log in to Albion Online as the year comes to a close! A special gift will be sent to your mailbox on December 17, at 00:00 UTC, to the first character you log in with. The gift will disappear on January 2 at 00:00 UTC, don't miss out!
You have until the next major update, Galahad, to take advantage of the holiday event!
Have you already said hi to dear Uncle Frost? Will you get your hands on the marvelous Yule Stag? Let us know your adventures and thoughts in the comments below.
---
Latest News
---
Latest Posts
---
Latest Videos
---