< Back to overview
Walk the Righteous Path!
Get a first look at the new Paladin costume and mount skin bundle.
---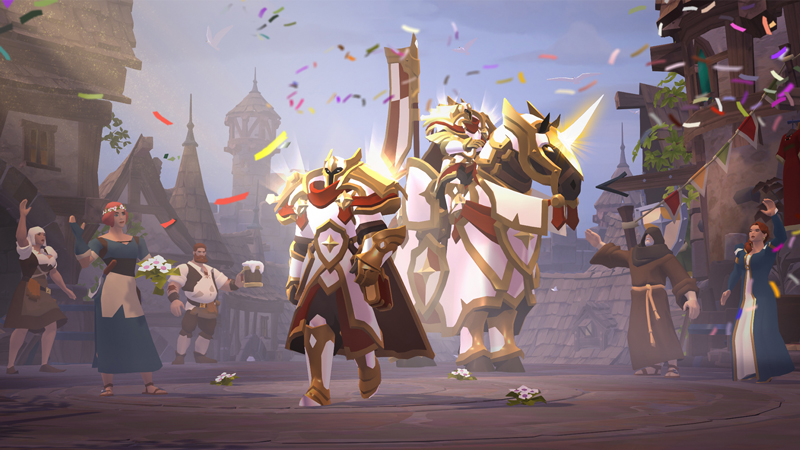 The new Paladin Vanity Bundle is here! This premiere bundle is available in the ingame store, and includes a full costume set plus a matching mount skin for your Armored Horse.
The bundle includes exquisite white-gold costume skins for your character's head, cape, armor, and shoe slots, and matching mount skins that transform your Armored Horse into a regal, sanctified mount. Also included are guild versions of the armor, cape, and Armored Horse skin so you can display your active guild logo while the skin is equipped.
The Paladin Bundle includes the following vanity skins:
Paladin's Helmet
Paladin's Armor
Paladin's Boots
Paladin's Cape
Paladin's Guild Armor
Paladin's Guild Cape
Paladin's Warhorse
Paladin's Guild Warhorse
As with past bundles, you can use all costume and mount skins with all characters on your account, and they are never lost or destroyed. All items will be unlocked in the ingame "Appearance" menu after purchase. Get this premiere bundle today and walk the path of righteousness!
---
Latest News
---
Latest Posts
---
Latest Videos
---