< Back to overview
New Vanity Skins are Here
Check out the new appearance options for your character and mount!
---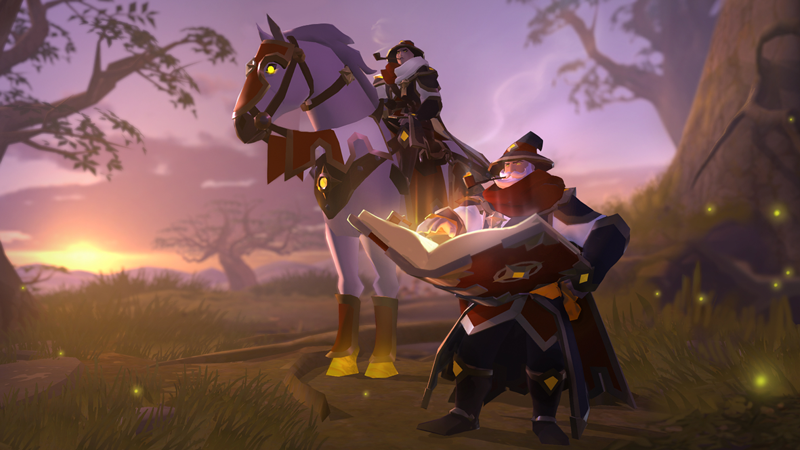 Albion's third premier costume set, the Mage Adventurer Bundle, is now available! This newest bundle includes ten vanity unlocks to give your character the look of a shrewd, battle-hardened mage. All the included items can be used on male or female characters, with unique looks (and even unique voices) for each.
Like the Rogue and Knight Bundles, this new bundle also includes an Armored Horse Mount Skin with a matching theme. On top of that, it also includes guild versions of the Mage Adventurer hat, armor, cape, and mount skin that allow you to show off your currently active guild logo and colors.
The centerpiece of the Mage Adventurer Bundle is the Spellbook, a main-hand costume weapon. The Spellbook uses the primary weapon slot, and like all other vanity weapon items with unique spells, its spells can be toggled on or off with a special button next to the spell icons.
Magical Fireworks:

Wings of Magic:

How to Get the Mage Adventurer Bundle
The full bundle is available in the ingame store and includes all Mage Adventurer regular and guild skin options:
Mage Adventurer's Hat, Armor, Boots, and Cape
Mage Adventurer's Spellbook with 2 Premium Emotes
Mage Adventurer's Armored Horse Skin
Mage Adventurer's Guild Hat
Mage Adventurer's Guild Armor
Mage Adventurer's Guild Cape
Mage Adventurer's Guild Armored Horse Skin
This option offers the best value for those who want all Mage Adventurer items.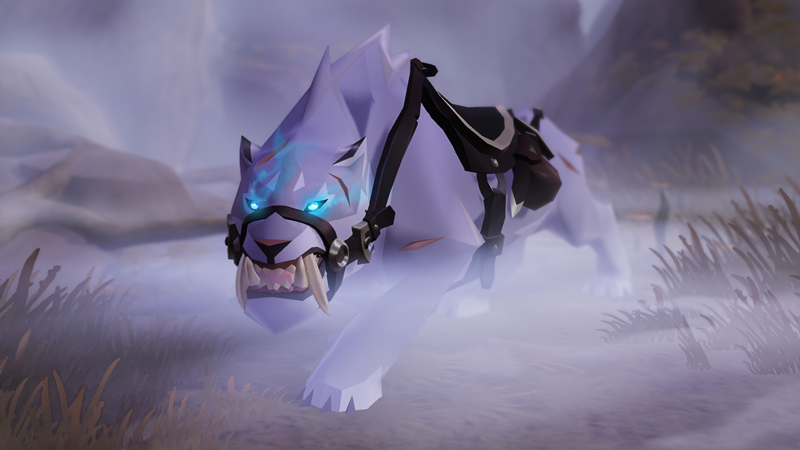 New Swiftclaw Skin: The Miststalker
A brand-new Swiftclaw mount skin, the Miststalker, is now available in the ingame store. Inspired by the ancient beasts found in the Roads of Avalon, the Miststalker turns your Swiftclaw mount into a mystical, mist-hued creature with glowing blue eyes.
Swiftclaws have long been a favorite mount of both group and solo players looking to cover large distances quickly, with large battles seeing dozens of them in use at once. The Miststalker is the perfect option for those looking to upgrade their Swiftclaw's appearance and stand out from the pack.
Like all mount skins, once the Miststalker is unlocked it can be used by all characters on your account forever. Pick it up today and ride out into the wilds of Albion!
---
Latest News
---
Latest Posts
---
Latest Videos
---