< Back to overview
The Mistbison is Here!
Get a first look at the Mistbison, Albion's newest Transport Ox skin.
---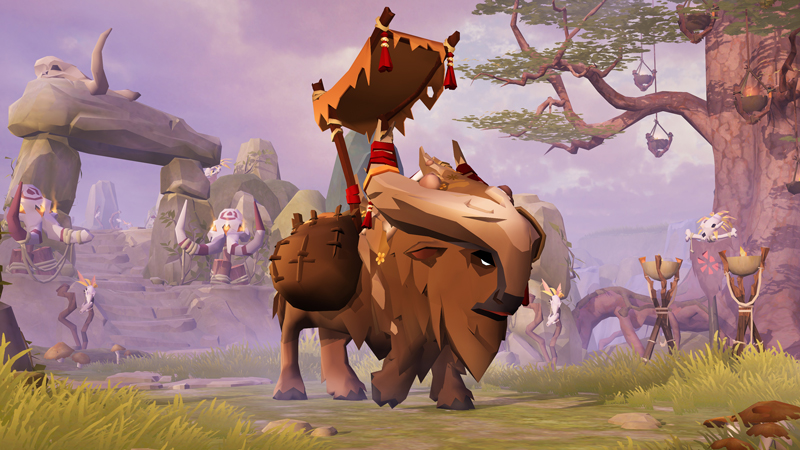 The brand-new Mistbison skin is now available in the ingame store! This premiere mount skin transforms your Transport Ox base mount into an ancient, mystical beast from the age of Avalon.
With its ability to transport heavy goods and resources across large distances, the Transport Ox is an essential part of Albion's economic game. The Mistbison adds further options for those looking to upgrade their ox's appearance, and joins a growing collection of skins for this popular mount.

Like all mount skins, once the Mistbison is unlocked it can be used by all characters on your account. Pick one up today and travel, transport and trade in style!
---