< Back to overview
Albion Online @ Gamescom 2015
With the Closed Beta ahead, the Sandbox Interactive team took it to Cologne, Germany, to present Albion Online to interested journalists and network with the gaming industry.
---
5 days, 806 exhibitors, 6,000 journalists, 193,000 square meters and a record-breaking 345,000 total visitors – welcome to gamescom 2015 in Cologne, Germany!
Last week, the world's biggest gaming convention hosted hundreds of exciting new and old games from game developers from all continents – right in between: the team of Sandbox Interactive. Located in Hall 2.2 of the Business Area, Albion Online filled up a private room in order to welcome many interested guests.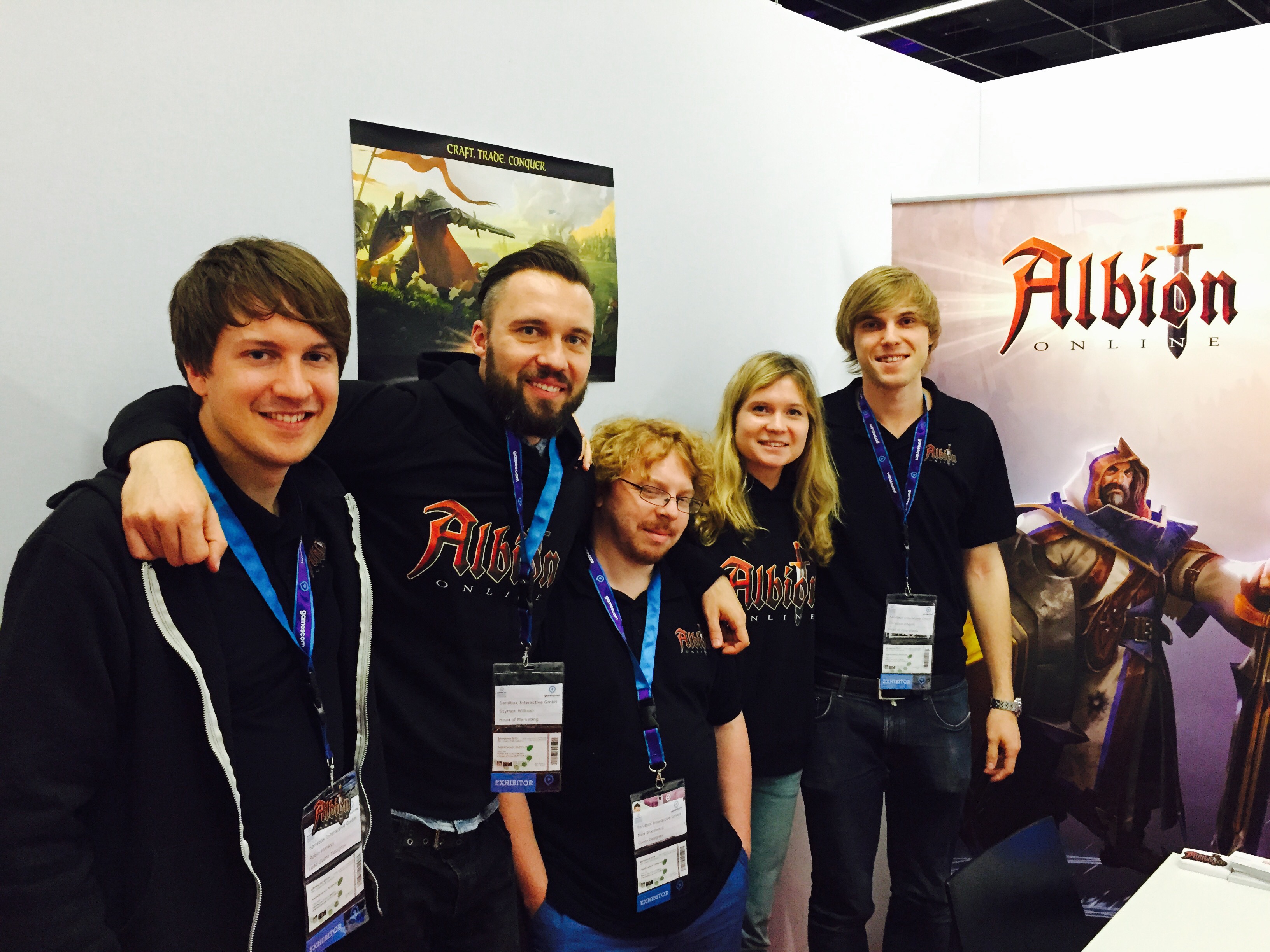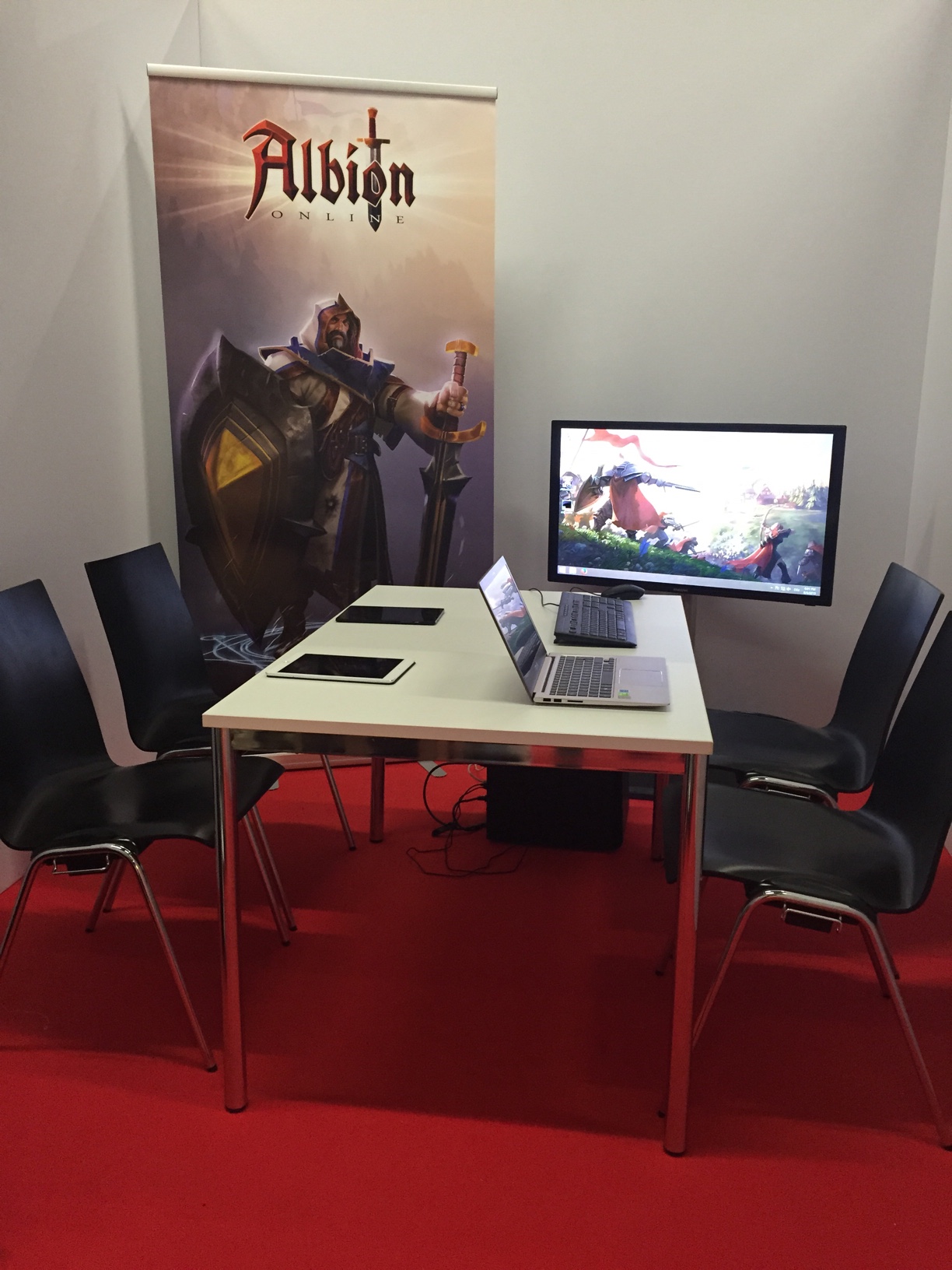 In between Albion's "Spellsword" and the "Arcane Knight", Robin and Matt from Sandbox Interactive's game design team as well as Nika, Szymon and Christian from the business team had the great opportunity to meet around 50 journalists, who travelled to Cologne from all over the world. The team gave an extensive overview and live demonstration of the Albion Online gameplay, explaining its key features, such as the players-driven economy, guild territorial warfare and classless character customization, as well as showed off the innovative cross-platform functionality on PC and two tablets.
With the development roadmap already announced, we hope for our game to be covered on the journalists' various media platforms and outlets, so that a lot of new citizens may arrive at Albion's shores in time for the start of the Closed Beta before the end of the year.
Aside from that, gamescom also provided a great opportunity for the team to network with other companies from the gaming industry and get a feeling for what's "hot" right now on the market (besides Albion Online, of course). Our conclusion: gamescom cannot only be great fun in the exhibition halls but also outside of them: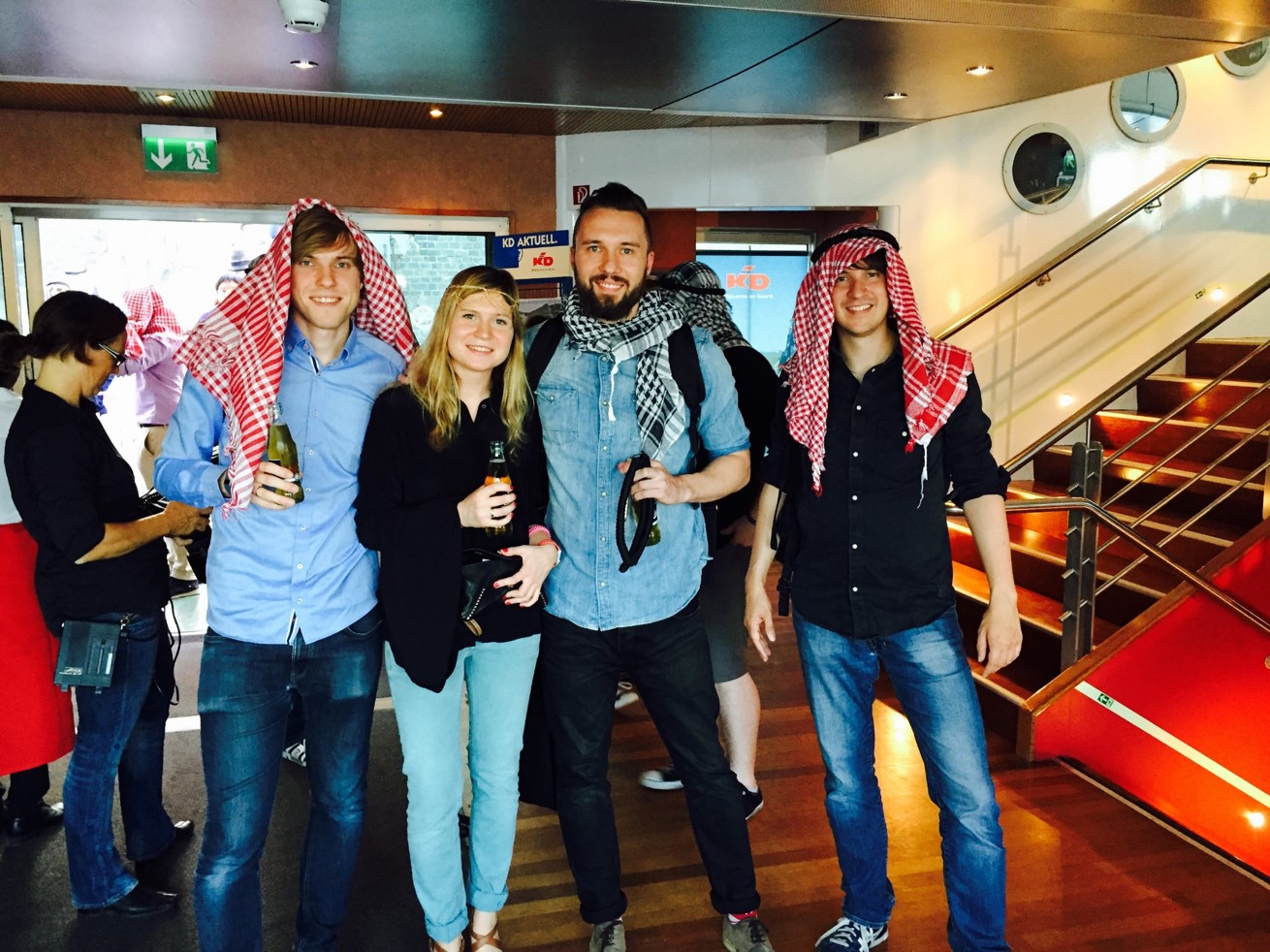 Have you made it to gamescom yourself this year, too? Then share your highlights and experiences with us:
»» To the gamescom forum thread
If you couldn't make it this year, maybe we'll see you at gamescom 2016 instead!
---
Latest News
---
Latest Posts
---
Latest Videos
---