< Back to overview
Final Beta Coming August 1!
The Final Beta is on the horizon! Here is what you can expect to see in August.
---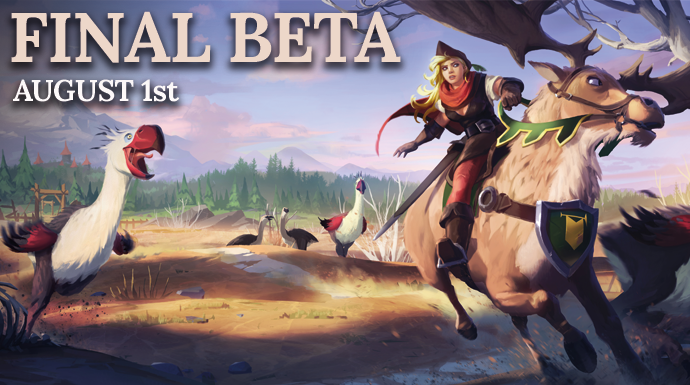 The Final Beta is on its way to Albion Online and will arrive on August 1, 2016! This last Beta phase will last around two to three months, and will include the brand-new world map, biomes, and more.
Goodbye to the Old!
As we are heading towards the Final Beta, it is time to say goodbye to the current test phase.
First of all, all current progression will be wiped at the start of the Final Beta. Founder items and Gold purchased through the website will be afterwards reinjected into your account!
Secondly, we plan to end the current Beta with a bang! We will host a community event on Sunday,July 17, after which we will take down the live servers to prepare for Final Beta. More information on this event will follow in the near future.
Prepare for a New Adventure
Get ready to enter a brand new world, with new continents and biomes to explore! But what exactly can you expect to see in the Final Beta? Here is a quick overview! For more details, check out the Final Beta update page.
New World: Continents and Biomes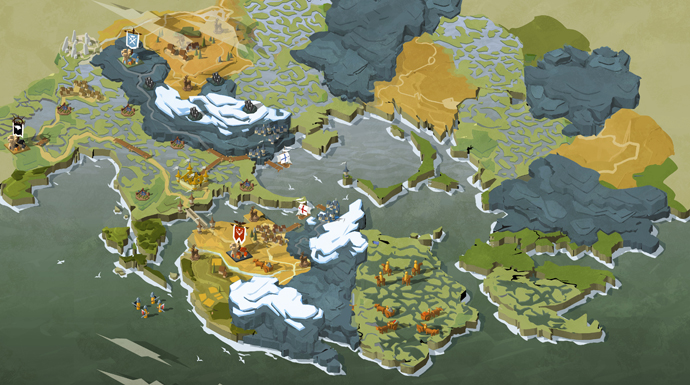 The New World will be split into two parts: the Royal Islands and The Outlands, with the latter being the place to be for hardcore PvP and guild warfare. You can read more about the new world lay-out here.
The World will also consist of three different biomes: Swamps, Steppes and Mountains. Each will have their own unique aesthetic, resources and creatures! Two additional biomes, Highlands and Forests, will be added during the course of the Final Beta.
Guild vs. Guild System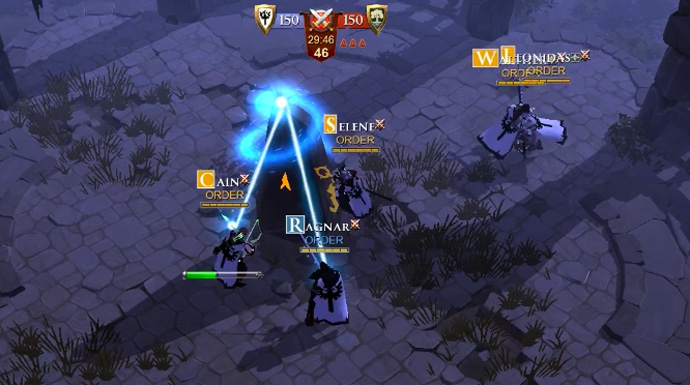 The Guild vs Guild system is getting a thorough overhaul, giving it more depth and making it more interactive. It will include a bunch of new features, such as Regional Timers, Watch Towers and new ways to attack, as well reworked Defender Bonus, Siege Camps and Battle declarations.
Read all about the Guild vs. Guild system overhaul here.
Crime and Reputation System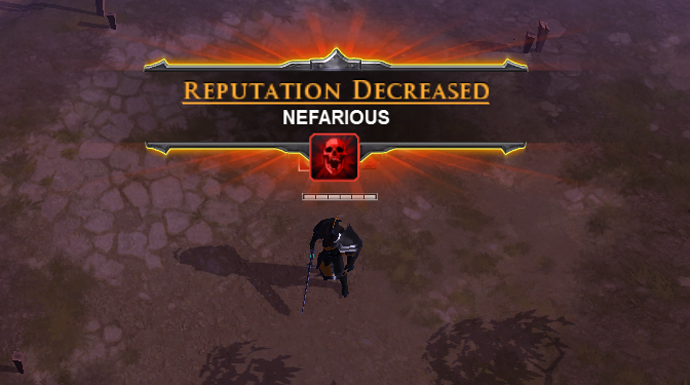 Everyone will have their own reputation in the Royal Islands, be it positive or negative. Criminal behavior, such as attacking or killing other players, will decrease your reputation, while killing mobs and gathering resources while being flagged friendly increases it. This reputation value determines your reputation level, ranging from Glorious (highest positive) to Dreaded (lowest negative). The lower your reputation, the less access you will have to cities in green, yellow and red zones.
Item System Overhaul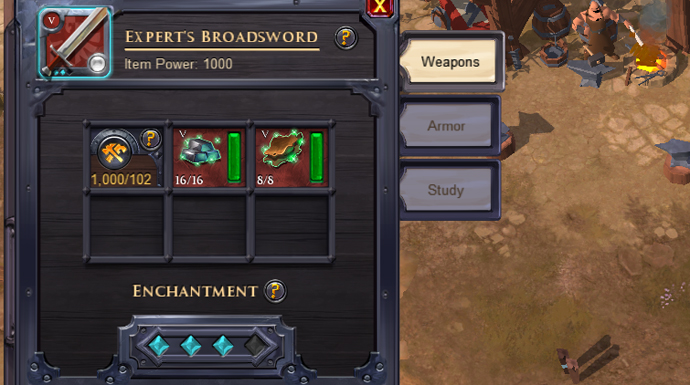 The Item System is getting a complete overhaul, with the Destiny Board changing how to obtain core items, Artifact items that can be crafted from high-end PvE play and a new enchantment system
... and More!
There is more coming with the Final Beta, from resources spawning randomly across the map, to be able to select your items' spells on the go. Check out the update page for more info!
Are you looking forward to the Final Beta? Share your thoughts in the comments below!
---