< Back to overview
Energy Surge Season Wrapup
Congratulations to newcomers The Lonely Men, winners of this unique standalone Guild Season!
---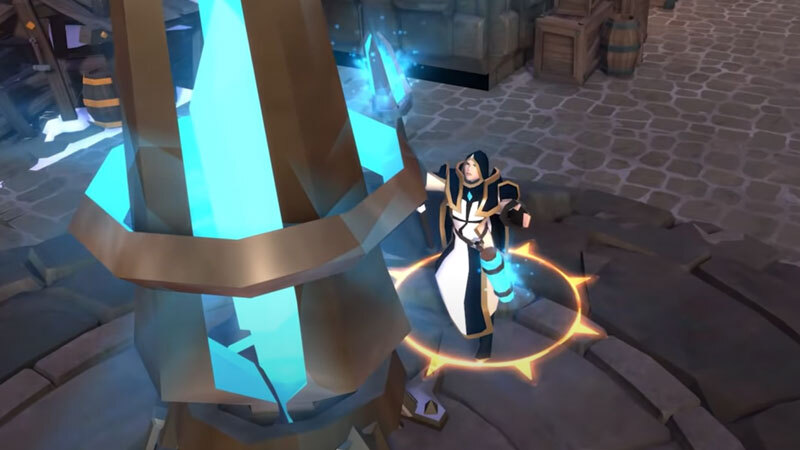 The Energy Surge Season began just over six weeks ago, as a short standalone season with drastically escalated point multipliers. When the dust settled, newcomers The Lonely Men emerged as the season winners, with Hadoop and Be Careful coming in second and third.
With escalating point values for open-world objectives including Castles, Castle Outposts, and Crystal Spiders, the Energy Surge Season offered additional opportunities for guilds who focused on open-world objectives. This opportunity was seized by The Lonely Men, who took a small early lead for first place and turned it into an insurmountable one by season end, ensuring that no guild relying on Crystal League points could unseat them.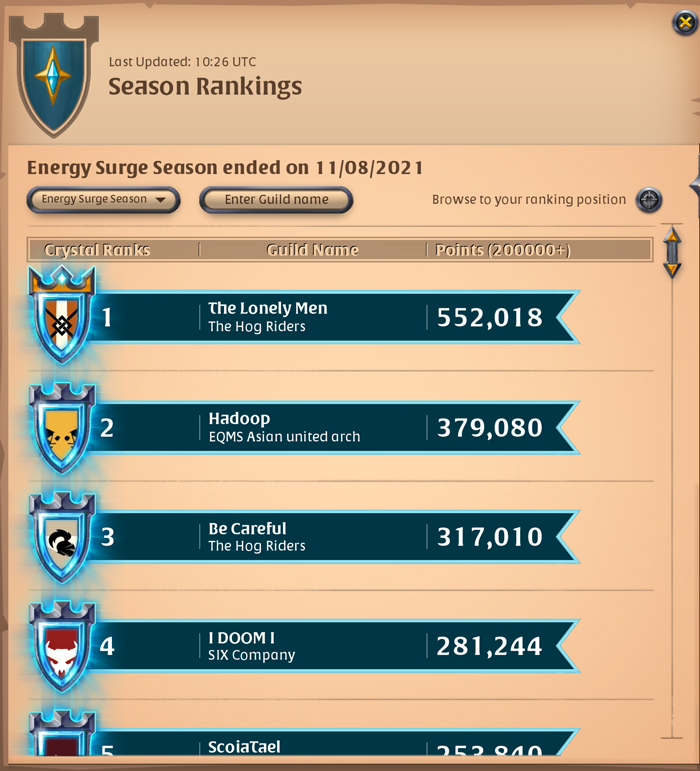 I DOOM I looked to be a serious well-rounded challenger capable of keeping up with The Lonely Men for the entire season, perhaps even passing them with an impressive performance in the final days of the Crystal League. However, that was not to be. A powerful open-world presence and a determined mindset allowed The Hog Riders to grind objectives at a relentless pace, not only ensuring that no guild relying on Crystal League points could unseat TLM for first but also securing third place for Be Careful. An impressive late-season push from Hadoop saw them pass Be Careful for second place, spoiling The Hog Riders' plans for a first and second-place showings.
Sayahata, Guild Master of The Lonely Men, recently spoke with Shozen on AOTV:
Another story played out in the final days of the season: during the final Crystal League rounds, the guild FAX began to emerge as Crystal rank contenders. To be certain, guild leadership arranged the necessary Crystal League mercenary teams to push them over the edge. With two days left they had only 50,000 points to go, the top 20v20 team, and several highly viable 5v5 teams. It looked like FAX had Crystal rank in the bag, until the unthinkable happened...
Listen to Shozen interview the leaders of FAX moments after the season ended:
Congrats to all ranking teams, and especially to the season's big winners, The Lonely Men!
Next up is the Energy Surge Crystal League Championship, which runs this weekend. Watch Albion's top 5v5 teams compete for huge prizes and bragging rights – check out the details here!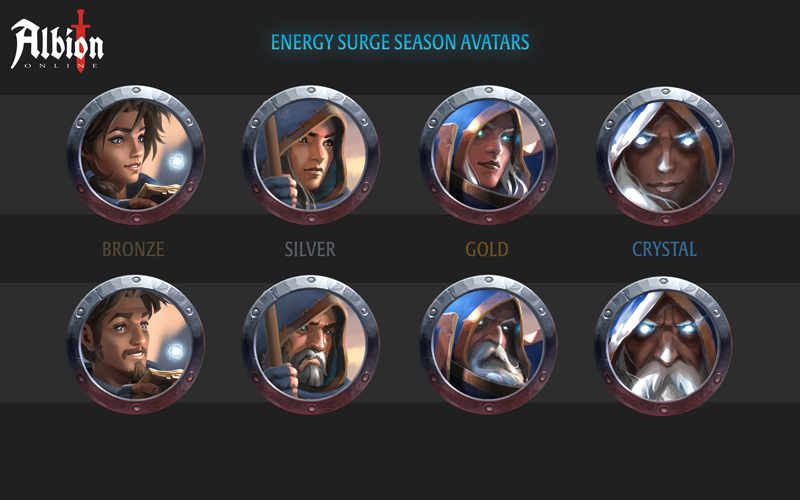 The special winner Avatars for the Energy Surge Season.
Season 14 is Coming
Season 14 kicks off on Saturday, November 27. The new Conqueror's Challenge, Might, and Favor systems allow all players to make their own seasonal progress while advancing their guilds. Along with Headquarters Hideouts, Power Cores and Energy Crystals, and fully rebalanced Territory Energy Levels, Season 14 is sure to shake up guild warfare in Albion and open up new opportunities for players of all types.
For more information on what's new in Season 14, check out this Dev Talk.
For the complete season schedule, click here.
---
Latest News
---
Latest Posts
---
Latest Videos
---