< Back to overview
Go Hog Wild with the Cursed Direboar
Pick up this brand-new Direboar mount skin today!
---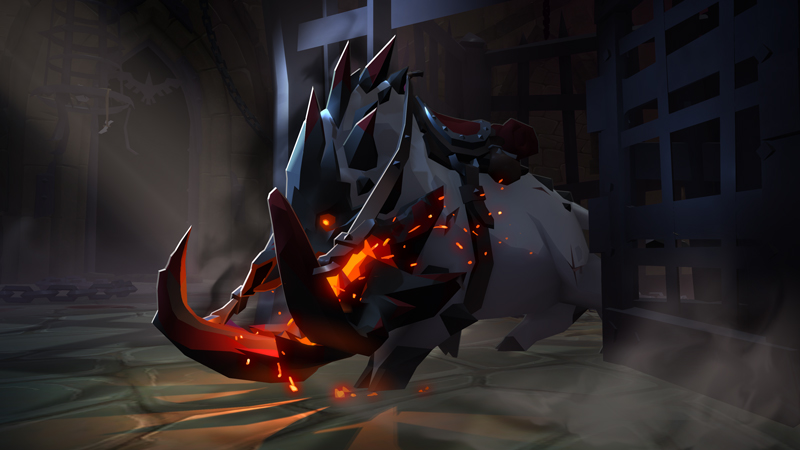 As the people of Albion enjoy the late summer sun, harvesting their crops and relaxing by the water, an unwelcome surprise awaits. From all around, an unfamiliar beast is coming to cause havoc. The Cursed Direboar has appeared in Albion, and you can pick up this brand-new mount skin from the in-game store!
This premiere mount skin transforms your Direboar base mount into a snarling, ravenous creature from the depths. With huge piercing tusks and a terrible fire burning within its mouth, it's sure to terrify your fellow adventurers as you ride up to loot, ransack and ravage.
This skin provides a great option for those looking to enhance the look of their trusted Direboar mount, and of course, like all mount skins it can be used by all characters on your account once unlocked.
Go pick one up today and lay waste to your enemies' lands!
---