< Back to overview
Closed Beta Launch is Coming!
We are nearing the date on which we will open the doors to the world of Albion once again – and now is the time to tell you when exactly it will happen.
---
Finally, the wait is almost over. Today, we have the starting date for our Closed Beta for you. The magical date is:
November 23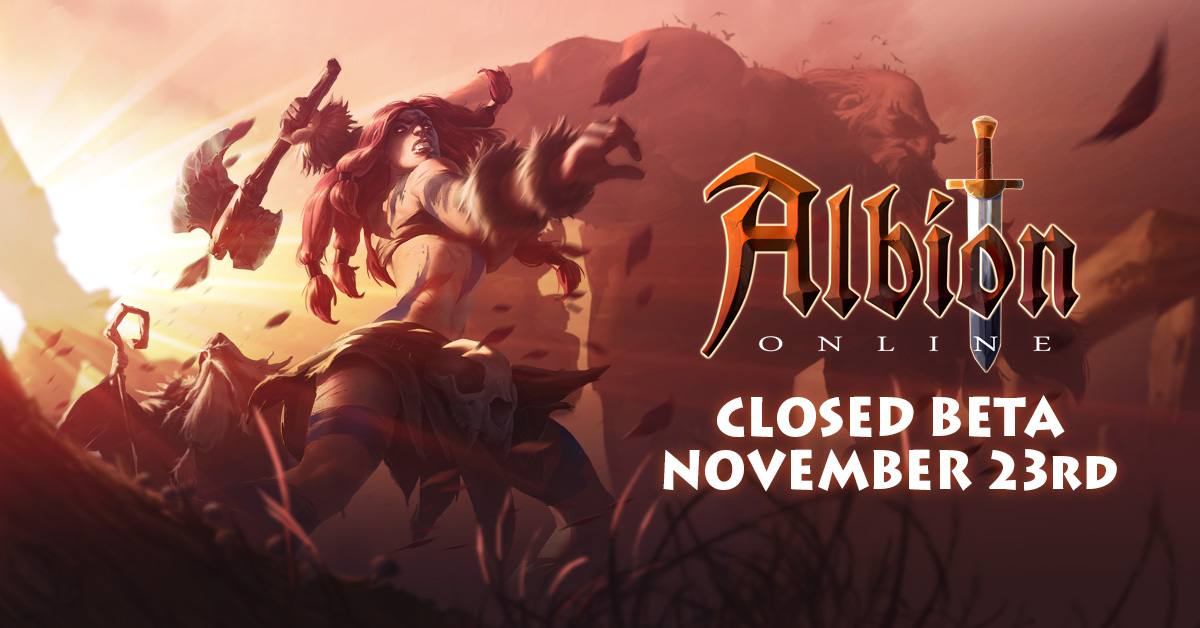 Albion's shores will be opening as follows:
- 23 November: Legendary Founders
- 24 November: Epic Founders
- 25 November: Veteran Founders
What has changed since you have last set your foot to the magical world of Albion?
Combat System Overhaul – We have added new skills and skillshots, spells, even whole new armors. In addition, we have rebalanced everything
Treasure Chests and Shrines – Valuable loot and new places to craft enchanted gear – located in PvP areas. What better reason to fight?
Upgradable Private Islands – Personal and Guild Islands will be upgradable in the Closed Beta. More room for activities!
Labourers – These NPCs will help you cover your gathering needs!
Learning Point Overhaul – We have reworked the Learning Points to be a bonus system to progress through our new Destiny Board.
Premium Accounts – Premium Accounts will be introduced in the Closed Beta that will grant you additional loot from killed mobs as well as allow you faster progression through the Destiny Board
We are extremely excited to do this great next step with Albion Online and to show you all the cool new things we have prepared!
How can you participate?
Get one of our Founder's Packs here and dive into your adventure to the lands of Albion:
---