< Back to overview
Community Event: Castle Siege Sunday
Hungry for a huge open world battle and zerg fest? This event is for you!
---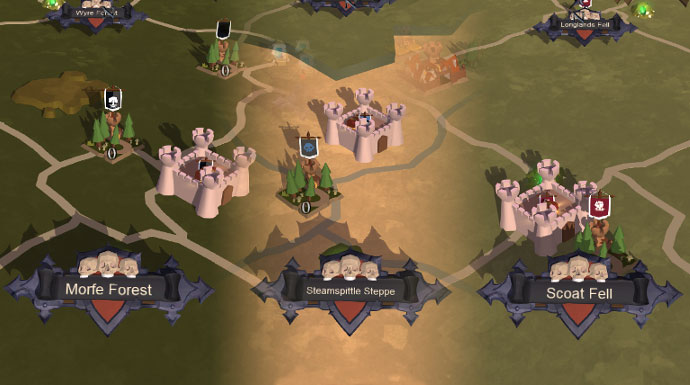 We are proud to announce one last event before the Galahad update and wipe hit the Albion Online server: Castle Siege Sunday!
This goal of this event is simple: be the owner of the Castle at Morfe Forest, Steamspittle Steppe or Scoat Fell on Sunday, March 5 2017 at 22:00 UTC. Your reward? The guilds that own a castle will receive their very own Guild logo in Albion Online.
Disclaimer:
Owning more than one castle does not increase the amount of guild logos you win.
Guild Masters of winning guilds will be in charge of submitting their logo by contacting Talion on the forums before March 31, 2017. Submitted logos should be 128x128 pixels and sent as a .psd, with the logo in white on a single layer and a black background layer (important: these layers should NOT be merged). Guild logos cannot contain guild-specific text.
There are no further rules or restrictions. Go wild!
Will you join the fight? Have questions or feedback? Let us know in the comments below or on our forums.
---
Latest News
---
Latest Posts
---
Latest Videos
---